Don't Sweat About Your Lawn as the Temperature Rises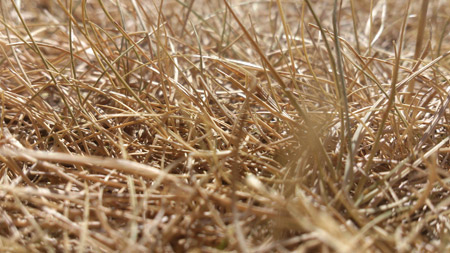 Grass is tougher than it looks, so there is no need to water your lawns as long as they are established (i.e. they have been turfed or seeded for a least a year).
Turf experts at The Turfgrass Growers Association have reminded us that watering lawns in a heat wave is a waste of water, and unnecessary for the life of our lawns in most cases, in their blog 'Brown Lawns are Cool'
"Our message to homeowners is not to worry if your lawn goes brown during the summer", says its Chief Executive, Tim Mudge. "Going brown is the natural survival mechanism of grass. When water is in short supply grass responds by shutting down. The brown colour shows that it has stopped growing until more favourable conditions return. Grass is remarkably resilient, and as long as you follow a few basic rules, most lawns will recover completely when the rain finally arrives."
To keep your lawn healthy and able to resist the vagaries of the British weather there are a few simple steps you can take to make sure that yrou lawn makes it through this heatwave
Adjust the height of your lawnmower blades to cut at 35-40mm, to help the lawn put down deeper roots.
Move furniture and toys around to even out the wear on your lawn.
Don't feed the lawn while it is brown, it is dormant while it protects itself from the heat.
Don't use weed killers unless absolutely necessary – use a spot weed killer if you must.
You can add a light compost dressing to the lawn to help retain moisture and provide a little shade to the grass.
Scarify your lawn in the Autumn, when grass is growing well, to keep it healthy. If you cannot scarify it in the Autumn then you can do it in Spring, make sure the weather is warm and rainfall is abundant, to help your lawn recover from the process.
For more information on repairing a damaged lawn and lawn maintenance visit our project on the main DIY Doctor gardening section.