Why Hot Water Cylinders Are Great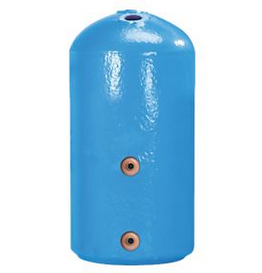 Airing Cupboard
With Combi boilers being all the rage these days you don't get the benefits of an airing cupboard for storing your linen and towels and drying off the odd item of clothing. . . or do you?
We have noticed a number of developers have taken on board the criticism that new homes don't have airing cupboards, so they have added in low wattage electric heaters or a small radiator to a storage cupboard, so you can continue to air your smalls, and your bath towels – Clever!
DIY Energy Saving Tip
But if you do have a hot water cylinder make sure it is properly insulated. If it is a relatively modern model it will have a ready-fitted expanded-foam jacket that will keep the heated water nicely insulated.
However if you are relying on a separate insulating jacket make sure it is thick, and tightly fitted, to make sure it is as efficient as possible. With energy prices set to rise above inflation in the UK for the next few years (at least) you need to look at all the ways you can save money on energy bills.
It is cost effective to buy a new cylinder jacket to make sure you are not wasting all that heat that you boiler is pumping into a hot water tank. The HHIC (heating and Hot Water Industry Council) advise that a hot water cylinder jacket will pay for itself in 6 months.
Hot water should be stored at 60 degrees Centigrade. At this temperature it inhibits the growth of water-bourne bacteria, but reduces the instances of scalding from water that is too hot coming out of the taps.
Boiler Breakdown
Another annoying thing about combi boilers is that if they break down you do not have the facility to heat water separately, like you do with a conventional heating system. The hot water tank is usually fitted with an immersion heater that can be switched on to provide a top-up.
However modern combi boilers are pretty easy to maintain and providing you are getting your boiler serviced regularly you really shouldn't be left in a position where you are in hot water with your boiler – well cold water if you see what we mean!
Find out more about Combination Boilers in DIY Doctor's Projects Section on the main website.
Have your boiler serviced annually to make sure it is working efficiently and safely, and make sure you are using a reliable Gas Safe Engineer.
Hot Water Solution
Perhaps if we all install a solar system with a gas back-up and a hot water tank with an electric immersion system we will be protected against all eventualities.
On the whole though there are good things and bad things about conventional heating systems with their hot water cylinders and combi boiler systems without them.
If you are thinking of changing your boiler the only thing you really must bear in mind is that it needs to be a condensing boiler.
For more information on the way a hot water cylinder integrates into your heating system see our You Tube video for a fuller explanation.
Water and Plumbing Tutorial Part 7 – Hot Water Cylinder
http://youtu.be/yIxpZddNlWE