Have You Found Our DIY Forum – UK DIY Questions Answered by Experts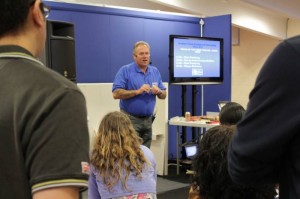 New Design For DIY Doctors DIY Forum
Our DIY technical imps have been working away behind the scenes to get the new DIY Forum design up and running, to give you a better experience when you are using it (check it out here).
We started our forum over 10 years ago and ever since then it has been one of the most popular parts of the site. However as time has moved on, and mobiles and tablets have become much more commonplace we felt the need to update in terms of functionality and responsiveness.
The new design was launched before Christmas and has now been thoroughly tested to make sure it is working properly, so we are now pleased to announce it is fully operational, and we start off the New Year with  our DIY Forum UK!
Here is what's changed:
Responsive Design
So you can use our forum (as well as the rest of the site) on mobile and tablet devices without needing to download an app.
Larger text to make it easier to read
Some of our readers commented that the text was a little too small, so we have altered that to make it easier to see.
New Contemporary Design
Ok so we don't need to look better, but who doesn't want to start the New Year with a new look? This design is in keeping with the rest of the site and is hopefully simpler to find your way around.
Cleaner and Easier to Navigate
We have done a bit of a spring clean to move our sponsorship advertisements out of the content area. WE know some people don't like to see adverts on the site, but they help us to keep our services free to you, and we try to keep our advertising relevant to a DIY and Home Improvement website – so you might even find something useful on there. What's important to us is to be fully transparent about what is advertising and what is not.
Keeping the Information
While we have revamped the whole forum area we can reassure you that that none of the navigation or the structure of the forum has changed – this is simply a redesign, which we hope will make it easier to find the answers you need.
DIY Forum UK
Our whole site is dedicated to DIY and Home Improvement in the UK – this is because other countries have different building regulations and specifications. We aim to bring you information that is useful, relevant and safe, therefore our forum is moderated and will only include information and advice that is UK specific.