UK Paving Made From Recycled Glass is Environmentally Friendly and Beautiful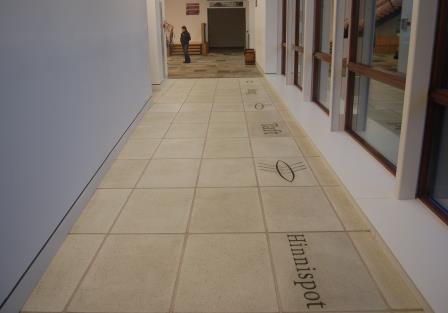 If you are looking for an environmentally friendly alternative to traditional paving Enviroglass offers 80% recycled pavers for interior and exterior use.
Based in the Shetland Isles, Enviroglass has taken an innovate approach to recycling the islands glass bottles and jars by turning it into paving and other precast products. Made from 80% recycled glass, the paving comes in a range of colours, sizes and finishes and has won a number of awards.
Environmental Credentials
In recognition of Enviroglass environmental credentials, its paving has recently been accepted as a best practise example by the Natural Energy Efficiency and Sustainability Project. Through this project a series of tests to prove the environmental benefits of the paving will also be undertaken, including a Carbon Footprint Assessment to PAS 2050.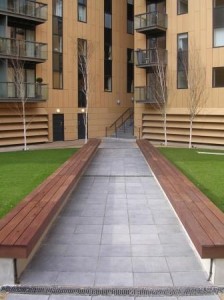 Another test, scheduled for early next year, will look at the heat retention properties of the paving. Enviroglass has anecdotal evidence that their paving has much better heat retention properties than traditional alternatives, with one customer even stating they had over two days residual heat when their underfloor heating was turned off. If tests confirm this, it would make Enviroglass paving ideal for underfloor heating, being more energy efficient and environmentally sound.
Enviroglass paving has been used in a range of projects throughout the UK, from social housing, schools, colleges and large scale public spaces to office buildings, kitchen floors and patios. Some customers ask for the glass aggregate to be exposed in the factory whilst others prefer to leave the paver in its original form to weather and wear over time. Either way, when the aggregate does come through it makes a very attractive and distinctive finish, especially when wet or glinting in the light. The paving has proved so popular that Enviroglass has recently undertaken a project to replace old equipment and install a new semi-automated precast system, to increase production capacity by 500%.
Social Benefits
As well as the environmental benefits, Enviroglass has ensured that it is socially responsible. Enviroglass was established as a social enterprise, with any profits being reinvested to support projects which protect and enhance Shetland's unique environment. In addition to this Enviroglass carries out a range of local educational activities to promote recycling and efficient resource use. This includes school workshops and factory visits, promotional stands at local shows, presentations to local groups and tours for the public to tie in with local events. Enviroglass also supports local businesses and has recently formed a partnership with another local Social Enterprise, which supports adults with disabilities.
Product Development
While paving is their main product, Enviroglass has a progressive product development programme and are always happy to work with customers on bespoke pieces. A new technique, developed this year, is polishing their products and they have produced several fire hearth stones, awards plaques and memorials, as well as a bar top, to customer specifications. They have also worked with another local company to develop inlays for their products, enabling them to produce bespoke pieces with lettering and images in a range of colours.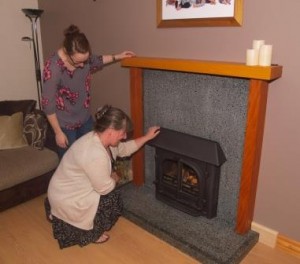 Enviroglass is a great example of how a community can take an innovative approach to recycling its glass. The products created are not only high quality and environmentally sound but also fulfil a range of social aspects. If you would like to find out more about Enviroglass products log onto their website: www.enviroglass.co.uk.
To find out how to lay a garden path visit our project section and see our video tutorials.
httpv://www.youtube.com/watch?v=fhDiak_9zhI