Keeping Animals in and Young People Out | Working With Animals at Deen City Farm
How to Get a Job Working with Animals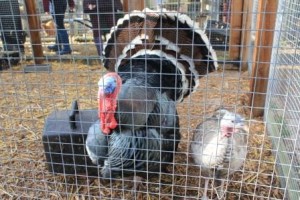 DIY Doctor has recently started to sponsor Deen City Farm, and we are so impressed with the young volunteers who give up their free time to get out into the fresh air, and look after the animals at the farm.
So when we say keeping young people out, we mean outdoors. There is no doubt that fresh air is good for us and great for these youngsters.
There are loads of volunteering roles including looking after animals; caring for the horses and ponies; working in the shop and café, and helping with children's parties.
All the roles help to give the young volunteers a sense of purpose and belonging, as well as building up their self-esteem and their CV.
It was a lovely Spring day when we went there last weekend, and the volunteers were obviously enjoying the sunshine, but even when we were there in a rainy day in February, they were out in numbers; feeding and cleaning out the turkeys, chickens and ducks, mucking out the horses, leading young riders around the ménage, and offering hands-on petting opportunities with rabbits, lizards and guinea pigs, for younger visitors.
Working outdoors, being exposed to the elements and getting muddy is the sort of childhood and adolescence that many parents want for their children.
Too often we hear that all young people want to do is sit in front of a screen all day. Give them the opportunity to wok on a farm though, and it seems they are more than willing to work hard and get their hands dirty!
Life Skills and Work Experience
As staff member Katie puts it when we asked her about the benefits of volunteering "It looks good on their CV, and it gives them experience of a working environment too". This is such an important boost into the workplace.
So many young people dream of working with animals. However it is hard work and employers are pleased to see that a candidate has an idea of what they are letting themselves in for and does not have an over romanticised idea of what caring for animals is all about.
Site manager Simon is well aware of the social benefits of this sort of opportunity, and the leg up it offers in terms of getting employment later. He is keen to promote volunteering opportunities that connect people to the livestock, and the natural environment.
He explained to us that a career in working with animals often requires skills in building things. Animals need enclosures and shelters, and they also need structures that stimulate and entertain them.
You need to be able to use tools in order to get ahead when working with animals. It isn't just about understanding feeding regimes and animal health, you also need to be able to repair and build their pens and fences. Being practical and capable, using basic carpentry skills and other building knowledge, can really set you apart from other candidates.
Working Farm Gives Genuine Knowledge and Support
Although the farm is set in the middle of an industrial area it does provide an authentically 'rural' experience for the many people who help out. The farm also sells produce, including meat from the farm, and this gives young people an insight into where food comes from and what goes into producing it.
There are 'proper' farm animals at Deen City Farm, and they are housed in genuine farm enclosures, pens and fields. There are cattle, pigs, hens and sheep, as well as domestic and more exotic animals.
All the animals need to be fed, watered and cleaned out. The teams of volunteers we have seen at the farm handle these messy, and physically demanding, jobs with a smile and with great enthusiasm.
DIY Doctor will be back on the farm offering practical help, tools, and materials. No doubt we will also need to pass on our building skills too.