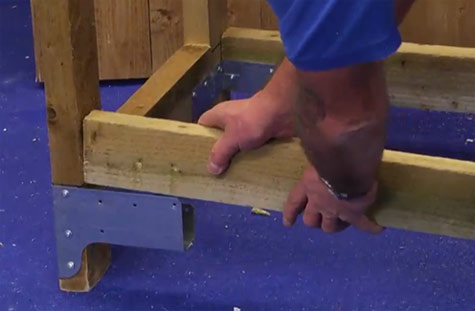 If you are thinking of building a workbench for your workshop, garage or shed you should head over to our projects section which has a great tutorial on how to build a workbench.
This includes a video guide and plenty of pictures as well as a step by step instructions so you can do it yourself and have a workbench that is made to last.
It is important that your working surface is strong and stable as you cannot mend and make other things if your working surface is wobbling and rickety.
Also if you are new to home improvement and DIY tasks, what better way to practise your skills and to give you a great sense of achievement than to build your own workbench to your own particular specifications and to suit your own needs.
Build Your Workbench Just Right for You
Building it yourself means that you can set the height to one that is most comfortable for you to work at, and suits the jobs you are most likely to do – whether that is potting up seedlings in a greenhouse, making model aeroplanes or building motor-bike engines.
Of course you can cut all your own joints to build it from scratch, and we certainly have all the help you need to do that on DIY Doctor, but in this project we also show you how to build a workbench from a kit. Using kits can make the process much simpler and quicker, and it will give you a very stable result.
Our Workbench Plans Make it Easy to DIY
Our workbench project helps you plan and make a workbench with even the most basic carpentry skills. Don't forget that you can always hire tools if you are not sure that you would continue to use them, and using a table saw or a mitre saw (like the one below) would certainly make it much easier and quicker to put this table together.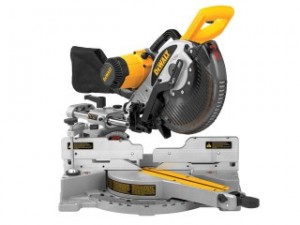 If you are ready to commit to buying tools then we have a great selection of saws and other tools in our DIY Superstore, and we are busy making loads of instructional videos to help you make the right choice when you are buying tools for your home improvement jobs around the house.
Hopefully, we have a video on the tool you want, but if we don't you can always request it by contacting us using our feedback form or tweet us using @DIYDoctor.