Home Improvement Questions from our Newsletter
Roofing Queries after Reading Newsletter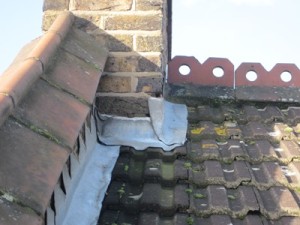 We sent out our Newsletter for the month and after looking at our section on roofing, it sparked off this question from CW about employing builders to look at her roof tiles.
Dear Editor

Do you know anyone to look and check the roof for the tiles etc? I have asked 5 people, but with no luck

Thanks

C W
Of course avoiding cowboy builders is a big hobbyhorse of ours, we have been working for years to help inform, educate, and lobby to change the marketplace so that consumers can employ builders and other tradesmen with confidence.
This is what we sent back to her:
Hi CW
We have always had a policy of helping our customers to find reliable and qualified tradesmen for Home Improvement work, because we understand this is one of the biggest challenges for homeowners when they need to get work done on their property.
We work in partnership with Checkatrade to ensure that our customers can find these reliable, insured and vetted tradesmen, and we give lots of advice on how to ask the important questions of these tradespeople to make sure you get the right one for your job.
There' s loads of help and advice in our Find a Tradesman Section
and in our Home Improvers Protection area.
You might also like to read this blog article on the subject of GAMI – getting a man in.
Good luck and let us know how you get on.
Sign Up for our Monthly Newsletter
If you want to sign up for our monthly newsletter you will find a really short form on our home page – it only asks for your name and email address.
Read The Roofing Article
If you want to see the Roofing Article that sparked the question then you can find it in the projects section on our main website.
It includes a video tutorial describing what you should look out for when you inspect a roof for damage.