It's April and Woodworm Season is Here Again
April is the beginning of Woodworm Season
You may not have realised that woodworm has a season, but of course if you pay attention to these things you would realise that woodworm beetles tend to emerge from their midwinter munching at about this time of year, so they can go on the lookout for a mate and begin the whole lifecycle again.
For more information about the lifecycle of woodworm, the damage it can do, and how to treat it, please do head over to the project on our main site.
The most common form of woodworm is the common furniture beetle, although any wood boring beetle can be known as woodworm. The beetles can infest any timber in your home including floor boards, floor joists and roof timbers as well as wooden furniture.
Woodworm in the loft can go undetected for years – especially if you only venture up there a couple of times a year (to get suitcases and Christmas decorations down). So if you haven't inspected your roof space for a while, mid to late April would be a good time to get your torch out, and go and have a look to see if you can see any signs of activity.
What is Frass?
When the woodworm exits from the timber it leaves behind the tell-tale holes, but of course the holes could just indicate old damage. What you are looking for is the 'frass' left behind as the emerging woodworm leaves the timber. Frass looks like sawdust, which is in fact basically what it is – it is the undigested fibre that the woodworm has been eating while it bores its way back out of the wood.
How Do I Treat Woodworm?
There are DIY products which you can use to treat woodworm, and one of the safest for the user is Boron, which we discuss in more detail in our project on how to treat woodworm – click the image below for more information.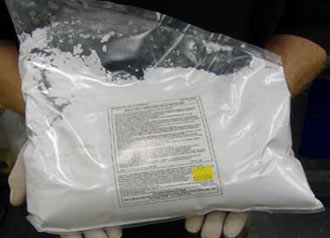 If you don't fancy doing this yourself then DIY Doctor has an entire section on our website, which helps you find a tradesman you can trust to do the job for you, reliably and safely.
It is worth noting that common furniture beetle does not pose a serious threat to the structural integrity of the house, so don't panic if you do see signs of woodworm, but it is best not to leave it untreated because it could be a sign that you have some damp or rotten timber.
Other forms of woodboring insect, such as death-watch or longhorn beetle, can be a more serious risk to the structural durability of the timbers, again you can see more about that in the project we mentioned above.
Head over to DIY Doctor's projects section to see more information about timber damage and timber treatments.