Top 5 Reasons Why Gardening is Good For You…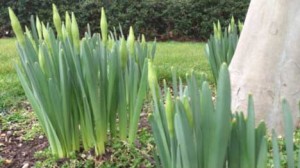 For some it's a bank holiday 'bug bear' but for others it's a summertime in the great outdoors.  Whether it's a practical paved patio or a garden straight from the Chelsea Flower Show the British summertime generally means just one thing … getting our garden sorted.
Those annoying little repair jobs, a patio covered in moss and weeds following the winter rains, a faded tarmac driveway … all these tasks that build up over time are not as difficult to tackle as you may think.
There is a range of DIY repair products that we have just looked at from i-fix that you can use to make repairs to paving and driveways. They have developed a very simple range of refurbishment products to help you restore your own 'kerb appeal'.  So, get your home ready for sale, spruce up your patio for the family barbecue or repair that cracked step before your granddad does himself another injury …
The new i-fix range consists of products that are totally "pet safe", really easy to apply, and so quick to use – perfect for those who dread the summer months in the garden.  There are six new products in the range and they each help with a different DIY problem. You can rejuvenate faded driveways, seal and protect paving, fill potholes, fix cracked concrete, and lay that new patio quickly!
Choose Pothole Fix to repair those dangerous potholes, and Drive Revive – a water-based tarmac treatment to make a faded driveway look newly lain. Use with Pre-Wash to disperse unsightly greasy stains. Paving Sealer can provide a pet safe protective seal for your paving, preventing future stains, weed growth and loss of jointing sand.  Speedy Paving Grout allows you to grout your paving seamlessly in minutes, without the need to individually point. While Speedy Concrete fixes cracks, kerbs and steps with a formulation twice the strength of normal concrete.
Take a look at these i-fix products yourself.  You can get 5% off by quoting the discount code DIYDOCTORTOP5 (until June 30th 2014)!
If you need more persuasion to get outdoors to make your garden or driveway looking brand new in no time, then here's 5 more reasons why grabbing that spade or trowel can be great for you:
Number One:
The sunshine.  We all know that getting out in the good weather (let's face it, we don't have much) helps our skin to produce Vitamin D.  Regular non-burning sun exposure can advocate Vitamin D production, which helps the absorption of calcium and phosphorous in our bones.
Number Two:
Relaxation.  Relaxation is an important part of your mental well-being, and you would be surprised how many people swear by a session sorting out their garden (and other DIY) for just this reason.  Doing something you enjoy can make you more positive, whilst something creative goes a long way towards dealing with negative emotions.
Number Three:
Fitness.  We all know how much our muscles can ache after a good session weeding the garden, digging or laying paving.  Some specialist weight loss diets even quote various gardening tasks in their list of weight-loss activities!
Number Four:
Kerb Appeal.  This is a new hot topic in many home & garden magazines, and refers to how your property looks from the street.  It's very important to have good kerb appeal especially when you are looking to sell a property.  Get those potholes filled, get that drive looking fresh and sort out those wobbly slabs! This is the first thing a potential buyer will see, so make sure you leave a good lasting impression. I-fix® products can help you with this.
Number Five:
Parties.  The more proud you are of your garden, the more likely you are to socialise there!  Imagine if you sealed your patio so those weeds didn't grow through any more, it will give you more time to work on your marinades … the neighbours will be around more often for a summer barbecue!