How to Pick the Right Laser Level
A Laser Level is a seriously handy bit of kit and can save you a huge amount of time and effort getting a job looking perfect.
There is a huge disparity in price – even the range that we stock varies from £20 to over £1,500, admittedly for a complete kit and a top of the range device.
What kind of Laser Level Do I Need?
This will entirely depend on what you need it for. If you are occasionally going to put up some shelves or pictures, then a more economical model is what you need. It'll save you sweating trying to hold up the shelves, while balancing a spirit level on one of them and trying to mark on the wall where you're going screw in your fittings!
You will see how useful a laser level can be when you contemplate our picture frames blog from last week.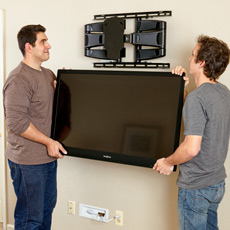 If you are working on a larger project where it is critical that you levels are correct then this is where you need to spend a little more. Ultimately it'll save you time and money in the long run. No one wants wonky floors in their new home!
So, what are the choices?
Here are the most common types of level that you'll come across, starting at the simpler and least expensive:
Fixed or Spot Laser Levels:
As the name suggests this 'shines' a laser spot or line on to your wall. Position the device so that it's level and you can transfer the level around the room – great for ensuring that things that should be on the same level are, such as pictures, plug sockets, shelves and more.
A Spot Level in Action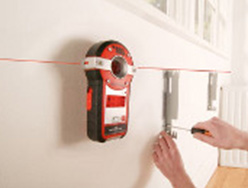 The benefits of these levels is that they are cheap and easy to use, the downside is that they might not be as accurate as you need for a critical job, or over larger distances.
Line or Cross Line Laser Levels:
These are similar to spot level except that they project a line of cross on to the wall. This is handy when you need both a horizontal and vertical line on the wall to guide you.
A Line Level in Use
You can even use it in the dark (though we wouldn't recommend being on a building site in the dark, it does show up the laser light nicely)!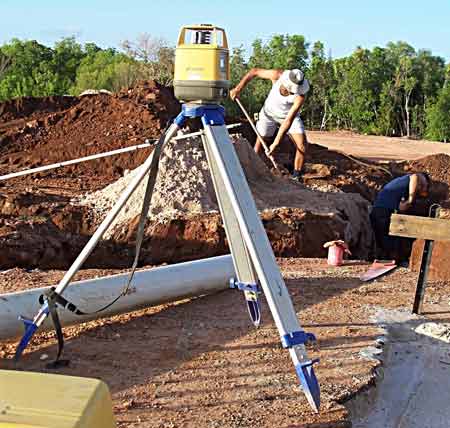 A Cross Line Level in Use
As you would expect these levels are a little more pricy, but much of the price is built into the accuracy, so you if you not looking to a highly calibrated device you can still get something in the £80 mark.
Automatic Rotation or Rotary Laser Levels:
This is a much more sophisticated device and the price and accuracy tends to reflect this.
A Rotary Laser on site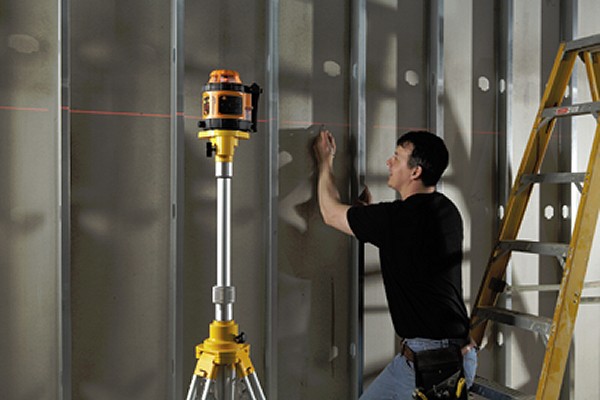 These are generally used by the professional or self-builder where getting the right level is critical and will save you money and time in the long run as the project progresses.
Expect to pay £500 upwards, but you will be getting a much more feature rich and complete tool that with the simpler types. They generally come with a kit and tripod, which you will need to use it.
Where to Buy a Laser Level:
You can see a good range of laser levels in our shop where we have tried to separate them out into section as we have described above.
More information and a guide to using a laser level can be found at our project page, and don't forget to look at the great video on the bottom of the page too.