The 7 Best Home Improvement and Home Design Shows in 2015
The Best Home Improvement Shows 2015
There is a pretty packed schedule of home improvement shows in store for 2015. Whether you are going to be self-building, you are planning to get a professional in, or you are a professional looking for new ideas, inspiration and contacts, there will be a show for you.
One of the exciting things about 2014/15 has been the trend for smaller, more local, Home Improvement shows. Of course, there are the really big shows which cover all aspects of home improvement, but there is a growth of more specialist shows in new, regional venues.
Here's our pick of the shows for the coming year, and we hope to see you at some of them:
Carnah Events's Home and Tool Shows
These are a firm favourite of ours; these shows cater to almost anyone with a project. It is ideal for anyone planning a significant home improvement project be it a modest extension to full blow renovation or new build. With the introduction of the Tool Show they are going to be catering for their trade and contractor visitor more fully too. These are relatively small shows but they are targeted at the serious home improver who has a project, needs to get answers and find the skills and materials that they need to get it done: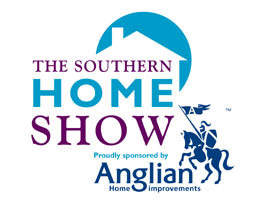 Centaur Media, Home Building and Renovating Shows
These are another of the shows that are on our list of favourites. Again, like Carnah Event's Home Shows, they are relatively small in the most part, but are focused on self-build and people that are attempting major renovating projects. If you are serious about getting you project done, either yourself or by a professional, this is a fantastic show to find the full range of professionals that you will need.
Centaur Media's Home Building and Renovating shows have really championed the smaller shows and have been adding new events to their calendar (Edinburgh was new last year). They are focusing on more, smaller but focused shows designed to help people with serious projects.

Media 10's Ideal Home Shows
This is the original consumer show and has been much improved since Media 10's involvement. It is the biggest and most diverse of the home improvement shows that we like. It is enormous in every way; it covers the widest range of home categories, lasts for 3 weeks and has a huge array of exhibitors from Kitchenware to builders, from renewable energy to cars, and much more.
The Ideal Home Show has expanded beyond London in recent years, having successfully launched their Christmas Shows. However, the big news this year is the move of their flagship London show 2 miles down the road from their long time home at Earls Court to Olympia, London.
Media 10's Grand Designs Live
The show that is named after Kevin Mcloud's highly successful TV show is now international, with shows in Australia and South Africa. This is another long show (9 days) and tries to emulate the principles that have made the TV show such a hit. It focuses on design and innovation in the home. Again this is quite a broad show, drawing exhibitors across seven different sections, covering interiors, gardens, food and housewares, kitchens and bathrooms, home improvement, self-build, renovations, technology and shopping.
Eco Build
This is the home improvement show with the distinctly "green" tint. The focus is on renewable energy, sustainable design and eco-friendly engineering and construction. This is a niche that is growing fast as people become more aware of the environment, and they also become more enthusiastic to cut their energy costs. While there are a lot of exhibitors (over 800) there are also lots of opportunities to learn and discover new products, building techniques and much more.
Castle Media's Build It
This is the show that has spun out of the Build It magazine. It is a relatively small show that focuses on building particularly for the self-builder. Drawing from the expertise behind the successful magazine it has the experts at hand for any would-be self builder.
Media 10's The Build Show
This is the show that is aimed at building and construction professionals. If you are a builder, tradesman or contractor, then this is the show for you. The show has just been bought by Media 10, who will be sure to give it a thorough make over. The idea is to connect suppliers with the contractor that will be using their products.
While this might not be for everyone, there are a fair few trade users that come to our website. This is a show that we'll be visiting (rather than exhibiting) as we love all this sort of thing!
There are a huge number of shows that are run every year as these sorts of events are a really invaluable way to get to understand what you can do, meet the people that can make it happen or simply keep up with the changes in the industry.
We will go to a fair few of these shows over the year. We've indicated the shows that we hope to be exhibiting or presenting at – or at least the ones that we know about so far. We hope to see you there!