What do you Know About Acrylic Baths?
When posed with this question you may well be thinking "not a great deal really". Well, we're here to change that!
Acrylic baths are in many ways the best to go for if you are considering renewing your bath or indeed your entire suit. They are lightweight and easy to transport and move around, they retain heat very well, are easy to clean and come in a wide variety of colours and indeed shapes that should cater for most tastes and sizes of bathroom.
Aesthetically, I guess you could say that the cast iron roll top bath is king and you have to admit it, in the right setting they do look pretty good and can give any bathroom (especially a larger one) a real focal point.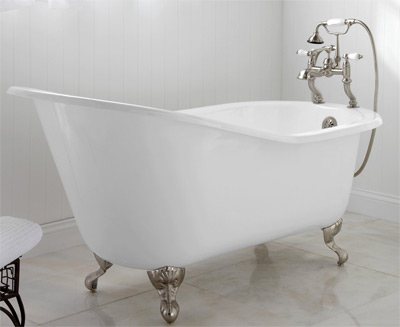 However, roll top baths do have a few disadvantages where the acrylic bath really shines through in that they are very heavy, fixed to one shape and style (unless you have lots of money) and can take a while to heat up.
The main advantages of an acrylic bath can be summed up as follows:
Hold temperature in water for longer and feel warm to the touch
Can be transported and moved easily due to light weight nature of plastic
Extensive range of colours and styles available
Stain resistant
Easy to keep clean
How do you make an Acrylic Bath?
Acrylic (or plastic) is an easy material to work with. It can be shaped and molded in to a great variety of different shapes quite easy.
In most cases, acrylic baths are constructed using acrylic sheets that are normally 4, 5 or 8mm thick. They are then shaped over a mould to the required design.
Due to the fact that plastic is not the strongest of materials, reinforcement is also required. Normally this will come in the form of a "baseboard" that is either built in to the base of the bath or can be glued to the underside.
The final piece of the puzzle is the galvanized frame that the bath sits in. The frame or cradle as it is sometimes known gives additional support to the base and sides and provides a fixing point for the feet so that bath can be leveled and sit nicely on the floor.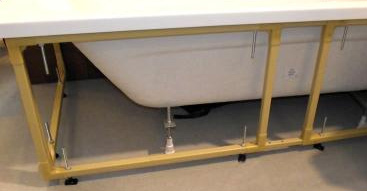 Installing an Acrylic Bath
If you are just swapping you current bath for a new one then installation should be pretty easy, but if you are changing the position of your bath or opting for a different design then things become a little more tricky as you will probably have to move water supply pipes and wastes.
The basic installations steps are as follows:
Turn off the water supply and disconnect taps and wastes and remove any timber framework or brackets that hold the bath to any adjoining walls
Check the floor for water or moisture damage. If rotten you will need to replace it but if ok treat with a decent timber or wood treatment
 Position your new bath where it will sit and size up making sure that it will actually fit and any pipework is in a decent position
 Fix the baseboard if needed
Fix galvanized frame in place under the bath and construct timber support frame to fix the galvanized frame to if needed and position bath in place, fixing to any walls with supplied brackets if required
Connect up taps and waste pipe. You may need to adjust the pipework so that all fits and connects correctly
 Turn water on and check for any leaks once all taps and waste is connected. If all ok, turn water off again. If not, tighten any joints as required
Construct any vertical supports that may be needed to provide fixing for bath panels
 Turn on the water and fill up the bath so that you can then complete any required tiling
Fix bath panels in place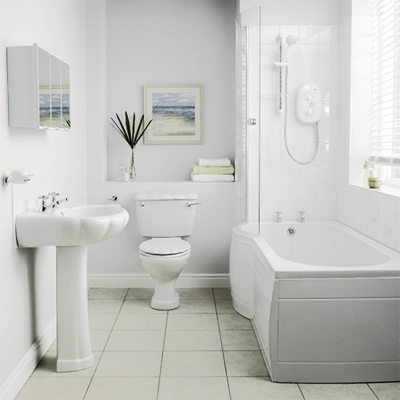 The above is a brief run down on the steps involved in installing an acrylic bath. If you would like to read a full breakdown of the process, including some more in-depth information and facts on acrylic baths check out our project acrylic baths project here.