It's Show Time – Again! DIY Doctor is Going to the Home Building and Renovating Show and the Northern Home Show
We are going to be presenting our unique DIY Doctor Theatre at a number of the country's leading home improvement shows next month. You can get free entry to both shows right here: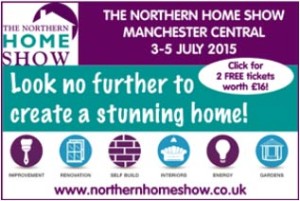 Home Building and Renovating Show – Sandown Park, Surrey
First up we will be at the beautiful Sandown Park racecourse in Esher, Surrey for the weekend of the 27th and 28th June. This is a fantastic show not least because of the venue which has spectacular views out over the racecourse and beyond to the very green Surrey countryside. Take a break from the hustle and bustle of the show to have lunch in the grandstand and enjoy the view.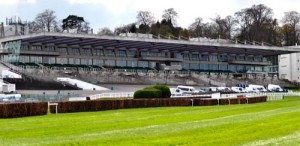 Recharged you can get back in there to enjoy one of the more intimate home improvement shows. It is aimed at the home-improver and renovator, although there are some great features for those on the very first rung of the home improvement ladder: surrey.homebuildingshow.co.uk/theatres-advice
Events timetable for Sandown Park:
Sat 27th
10:30am – 11:15am
How to skim plaster
11:45am – 12:30pm
How to hang a door and sharpen chisels
1:00pm – 1:45pm
How to work successfully with tradesmen & avoid cowboys
2:15pm – 3:00pm
How to skim plaster
3.30pm – 4:15pm
How to hang a door and sharpen chisels
Sun 28th
11am – 11:45am
How to hang a door and sharpen chisels
12:15pm – 1pm
How to skim plaster
1:30pm – 2:15pm
How to hang a door and sharpen chisels
2:45pm – 3:30pm
How to skim plaster
Northern Home Show – Manchester Central
From Friday the 3rd until Sunday the 5th we will be at the Northern Home Show in Manchester Central where we will be presenting our Demo Theatre and also offering a range of tools for the budding DIYer to put in to practice what we have just demonstrated.
This is our first visit to Manchester to present our DIY Demo theatre and our first time with the Northern Home Show, so we are extremely excited to be given the opportunity to be in such a vibrant city. It is a fantastic venue, right in the heart of the city, so we are hoping to get a warm welcome and large crowds.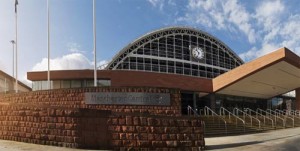 We will have a packed schedule of demo's and classes where we will be spilling some of those trade secrets that save time, money and temper! There will be the firm favourites such as plastering and our tips for avoiding cowboy builds and much more. Again we will be updating the theatre program right here: www.northernhomeshow.co.uk/home-show-features/diy-doctor-demos
The Home Improvement Show – Two Free Tickets
We will be delighted if you can join us at either of the show (or both, if you can make it!) but remember to get your free tickets. We will be giving out prizes, imparting our years of experience and just talking to Home improvement enthusiasts to see if there's any way that we can make their projects go just that little bit smoother.
Hope to see you there!