Find out how to Make Festival Season more Glamping than Tramping
Festivals in the UK are well known for their changeable weather. This guide gives you our best tips for coping with the festival season. You should be enjoying the camping not dreading it.
Festival Wellies
Ahh wellies say festivals like no other item of clothing.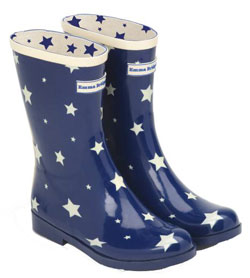 There are great styles around for adults and kids.
You can also get a great collection of wellie socks at most festivals to add to the eclectic style!
Baby wipes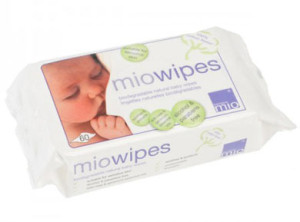 Ideal for freshening up, cleaning hands before eating, and after using those festival loos! Choose biodegradable wipes like these from Bambino.com to ease your social conscience while communing with nature.
Dry shampoo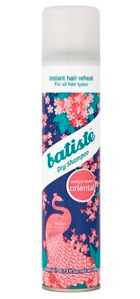 You might like to just let nature take its course with the state of your hair after rain, wind, mud and alcohol have taken their toll, but if you can't bear a long weekend without washing then dry shampoo is a great way to add volume and control plus makes your head smell nice – which is no bad thing in the close confines of a tent! Available from all good chemists.
Portashower for Festivals and Camping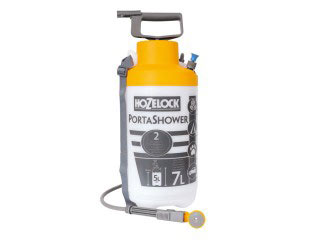 For those skipping from festival to festival it is nice to be able to have a shower. Some festivals have great shower facilities, and some have none. Some festivals have very busy showers so take your own and revel in a private moment. Check out this 4-in-1 multi-use Portashower in our DIY Superstore.
Festival Hats and Bandannas
Hats are great at festivals, keep off the sun with a straw one, stand out in the crowd with a comical one, shelter under a waterproof one or be incognito in a stylish one.
Bandanas avoid all that need for brushing, washing or even having hair.
Trundle Truck
One of the best middle-class family investments, load tents, clothes, kids and pets in this mini truck and the mile walk form the car park to the camping site will be a fun adventure rather than a whiny trek.
Tent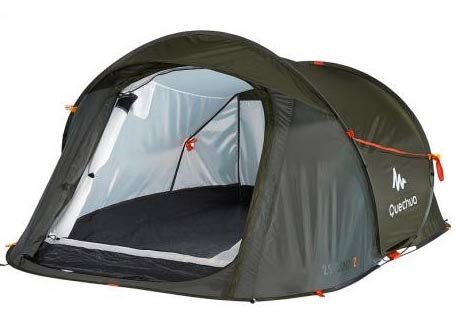 Buy a tent that's a bit bigger than you think you need, so you have space to stash your muddy wet gear without it dripping all over your sleeping bag. Pop up tents are a brilliant wheeze – just throw them up Literally) and go find the beer tent.
Brolly
A bit unsociable at most festivals – busy crowds mean you can easily have someone eye out…and frankly a bit of a pain to carry, but if you have children and you are setting up a base they make great sunshades as well as keeping off the rain so you might want to consider them. This one means you will always have blue skies to look up at!
Waterproof Mat
Get a rug with a waterproof back – they are cheap and cheerful and great for daytime lolling. Throw them back in the tent for your excursions into the mosh pit in the evening, not one wants their rug ground into the dirt.
Headlamp
Stumbling about in the dark to get to the loos, or find your tent is hard going after a long day of soaking up the music and the liquid refreshment. Light your way 'home' with a headlamp and you can use both hands for balance… This one is available in bright colours in our DIY Superstore.
Camping Multitool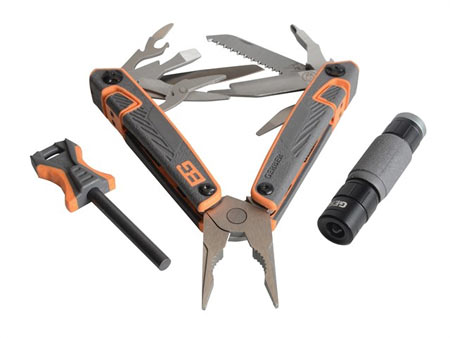 Really useful things for cutting bits of string, opening cans, pulling out tent pegs, and even eating. You will be amazed how often one of these comes in useful. Find this multitool and other camping accessories in our online tool store.
We hope this helps you enjoy this Festival Season!