G'day Bunnings Good Riddance Homebase
Good news for customers as Bunnings takes over Homebase
Wesfarmers the Australian parent company of Ozzie DIY stores Bunnings has paid Home Retail Group £340m for Homebase in the UK.
They are expected to re-brand the Homebase Stores to Bunnings over the next few years at a cost of some £500m.
We experienced Bunnings great range, customer service, and pricing of DIY products on our trip to Australia last year, and conclude that it can only be a good thing for UK DIY that Homebase leaves the market. Their terrible customer experience and extortionate prices must surely have been a factor in their loss of the market share.
Wesfarmers also owns Coles, one of Australia's biggest supermarket chains and they must have their eye on the market leader B&Q owned by the Kingfisher Group. This acquisition of Homebase's 265 stores will make Bunnings the second-largest home improvement and garden retailer in the UK and Ireland. As they shift away from Homebase's 'interior design' bias and back into home improvement they will also come into competition with Wickes and Screwfix. We think this will mean that 2016 will be a very interesting year for DIY and Home Improvement.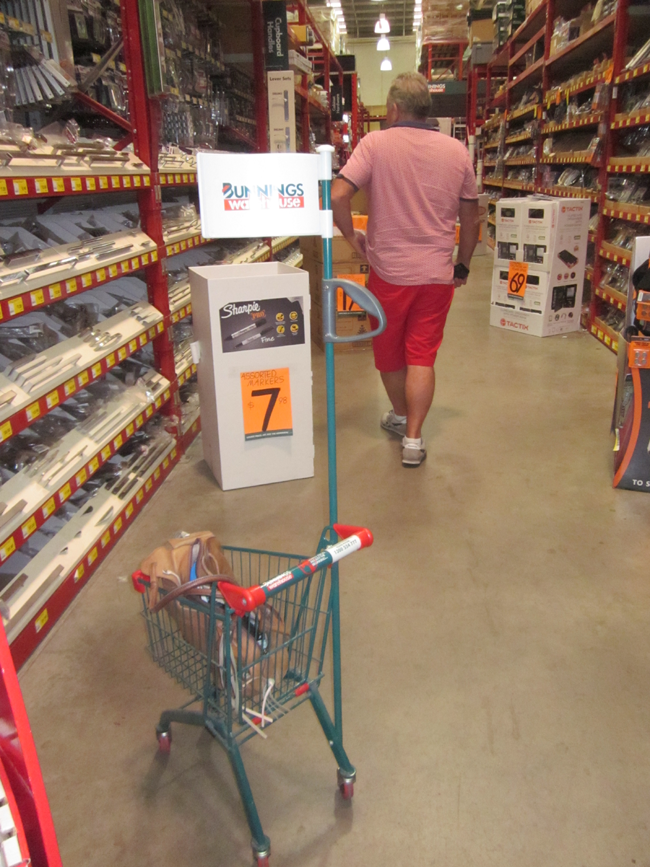 Bunnings Beginnings
The chain Bunnings was started by brothers Arthur and Robert Bunnings who were British emigrants who set up their store in 1886. It now has more than 360 outlets across Australia and New Zealand, putting their success down to competitive pricing and good customer experience. They are now the market leader in Australian DIY stores.
Home Retail Group had turned down an offer last year from Sainsbury's, but seem much more upbeat about this offer. Their chairman John Coombe said:
"We are very pleased to have reached agreement with Wesfarmers regarding the sale of Homebase. We believe that this is the best deal for shareholders and for the business."
John Gillam, managing director of Bunnings said the acquisition represented a
"compelling opportunity to enter the attractive UK home improvement and garden market . . . We will combine essential local elements with the best of Bunnings to bring customers in the UK and Ireland an exciting new home improvement and garden offer."
Richard Goyder, managing director of Bunnings owner Wesfarmers
"Bunnings is well placed to unlock value from the Homebase business and has a proven track record in delivering growth, both organically and through acquisition. The £38bn UK home improvement and garden market is a large and growing market with strong fundamentals.
Welcome "Sausage Sizzlers"
It will be interesting to see if Bunnings will also bring us their popular "Sausage Sizzlers" which are set up by community groups as fundraisers outside its Australian stores. A great way to tempt customers in! Maybe they can export some 'barbie' weather too. On that note we had to laugh about a comment in The Australian newspaper saying:
"Bunnings might flop in a nation where people are more likely to rent flats, backyards are too small to have a shed and it is too cold and rainy to fix up your house on the weekend anyway."
They haven't reckoned on British Grit – we still all love a bit of DIY don't we?
Anyway we rarely get the sort of weather that makes the beach more appealing than the shed in the UK.