When the weather calls time on roofline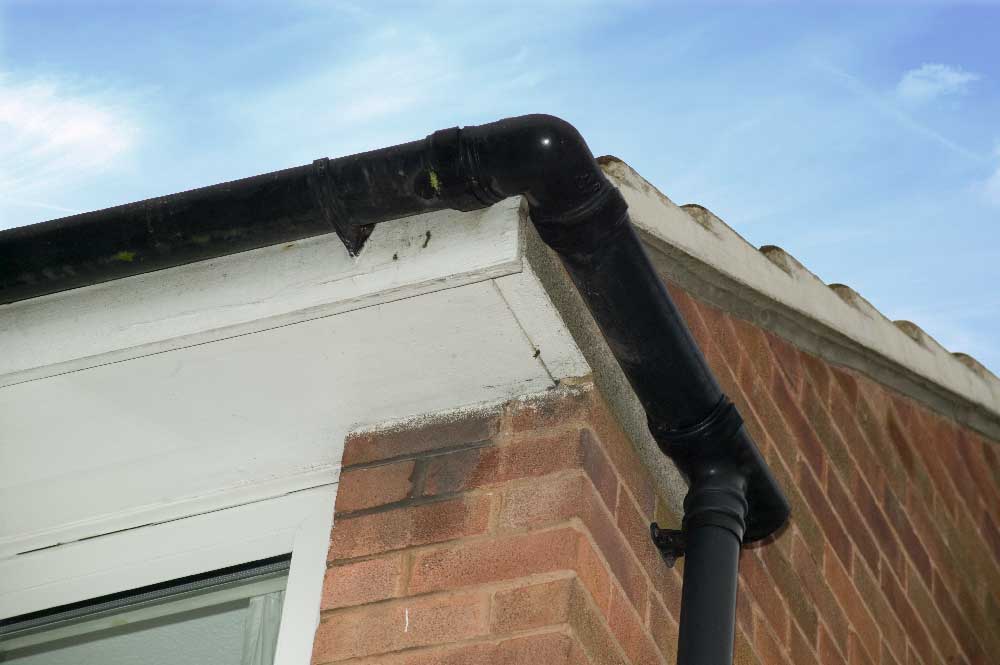 Since we started giving them names, our winter storms seem to have become more frequent and more fearsome than ever.
So even if you've escaped the worst of it so far, it's probably worth checking your home for signs of damage before the next one hits – particularly to roofs, eaves and any walls that are exposed to the full force of the weather.
Smashed roof tiles in the driveway are a dead giveaway, of course. But less obvious are loose or broken fascias and soffits that can lead to leaks and long-term water damage to your home.
Understanding roofline
Fascias are the long boards that run along the bottom edge of your roof where it meets the walls (when they're attached to the roof at the gable end of a house, they're often referred to as bargeboards). Soffits are the horizontal boards that fit between the bottom of the fascia and the wall.
Known collectively as 'roofline', they add an attractive finishing touch to your home and protect the timbers in your roof from the elements.
Roofline boards that are old or rotten, however, can easily be loosened by high winds. Even PVC-U boards, particularly older types that often become brittle with age, can split and fail.
When that happens, water will quickly find its way into the roofspace, creating the perfect conditions for damp and rot in your beams and rafters.
There is more useful info on understanding roofline on this Eurocell page.
What to look out for
In some ways, you can count yourself lucky if a storm does serious damage to your roofline; a fascia or soffit that's left hanging by a nail is easy to spot and fix.
More troublesome are the splits, cracks and loose fittings you can't see from the road, but which let in water for months or even years without you knowing – until it's too late and you're looking at an expensive roof repair.
A pair of binoculars is a safe and effective way to scan for suspected damage. Look for peeling or blistered paintwork, rust streaks that might indicate a broken screw or bracket, animal droppings or nests, overflowing gutters and water marks. All could be a sign that your roofline needs repairing or replacing very soon.
If you still can't see where the problem lies, then you may have to get out the ladders and take a look for yourself. But please, if you're not comfortable at heights, call in the professionals rather than risk your own safety.
What if your roofline needs replacing?
Any reputable contractor will carry out an inspection of your roofline and give you a fair assessment of its condition. If they've reached their sell-by date and need replacing, look for an NFB registered builder to do the job and ask for references before the work starts.
Nowadays, many people prefer to replace existing wooden boards with low maintenance U-PVC roofline that provides the same level of protection, without the yearly repainting ritual.
Again, it's advisable to seek out accredited tradesmen. Many U-PVC window contractors certified under the industry's FENSA scheme or one of the larger manufacturers' installer networks will also carry out roofline installations, ensuring you, your home and your investment are all protected against poor workmanship and whatever the weather has in store.
There is more information to help you find a tradesman on our main website.