Spray Painting and Decorating Tips for a Fresh Summer Look
As the weather gets warmer, everyone is looking to spend more time in the garden but no one wants it to look shabby and dull. With this in mind, it's incredible the difference a lick of paint can make!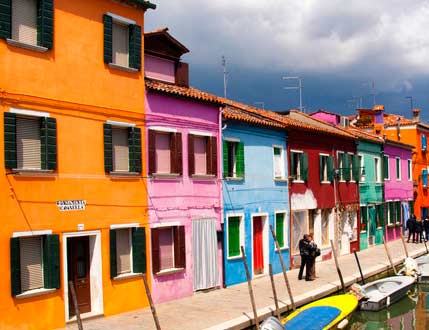 Preparing for Painting and Decorating
Before painting any surfaces, preparation is extremely important. I'd always start with a good jet wash to get rid of anything that has been growing on the surfaces you're working on over the winter, such as moss and lichen.
Both harder surfaces such as slabs and concrete and softer surfaces like wooden decking and fence panels should be properly cleared to make it easier for paint and other coverings to actually bond to their surfaces and ensure that you get a great and long lasting finish.
Paint for Outdoor Use
Good outdoor paint brands include Ronseal, Thompson's, and Sikkens, a German brand which is generally more expensive, but with ths increased price it is very hard-wearing.
Make sure your fencing is clear and dry before painting. You may have to brush over it with a yard or hand brush as you will generally find there are a great many cobwebs tucked in to the corners and around the bottom and also quite a bit of dust and other debris.
Have you Thought About Spray Paint?
Massive strides have been made in the last few years when it comes to hi-tech paint-spraying products. Paint-spraying equipment guarantees speed and efficiency whilst making sure every coat of paint is evenly applied.
A complete range of products stretching from single components in the areas of feeding, mixing, controlling and application, right up to products for complex large-scale installations are all available nowadays and, if used correctly, ensure a top quality job that you will be proud of.
Choosing Paint Colours
I think colour wise, people tend to go for rich mahogany colours on their decking which is nice for spring/summer, but I would advise people to be a bit more daring when choosing colours for their fence panels.
Something a bit different, like brighter pastel colours such as sky blues and light greens are in this season. People seem to be getting a lot braver and painting whole fence panels brightly – if you don't like it, you can always change!
Tips for Painting Inside Your Home
Focusing on the inside, painting really makes a difference even if your walls are just white or magnolia. I would challenge you to paint one fresh wall to see the difference even if it's just been a year or two since you last painted, you will be pleasantly surprised.
A lot of people have dark furniture in their homes but loud colours can give your rooms a real lift. Whitewash all walls and ceilings and think about painting one of the accent walls a different tint or shade – if you're brave, choose a nice loud colour like a turquoise, purple, teal or maroon.
Paint-spraying products are also great for painting the inside of your house. The company I always go to is Wagner who aim to make painting simple and their range is great for everyone from novices to professionals.
I'd always recommend your first coat of paint on bare brickwork or plaster work to be watered down adding about 20% water to thin the paint out, as the bare walling has not been sealed it will be very porous. As well as this, the thinner the paint the more it will absorb into the surface which helps with a longer lasting finish.
Spray-painting truly is the future and will save a great deal of time and energy when it comes to decorating!
More About Craig