Decking Advice With Craig Phillips
It's that time of the year when the sunny weather just makes you want to sit outside or even bring the outside in! Decking is a great way of doing that.
Set 6″ by 2″ wooden joists about 500mm apart, sitting them on 2 side ledger beams – these can be fitted, screwed or built into to the wall or set into the ground.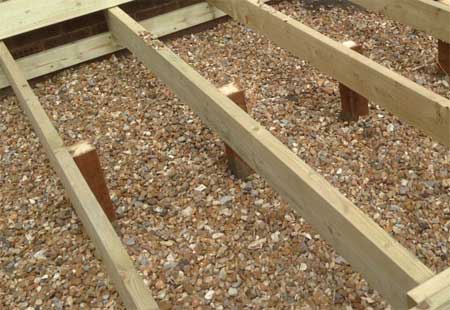 Fix the joists to the beams using an angle bracket to stop any movement. Using a 3mm wood drill bit, drill a pilot hole before screwing brackets in place to avoid timber splitting. Repeat this on all joists until the frame is complete.
If your joists span is more than 2 meters long, you will need to fit a centre strut to help support the weight.
Now fix the top decking planks to the frame. It's very important that you get the first board flush with the edge of the frame as this dictates where the rest of the planks will lie.
Each plank must have 2 screws fixed into each joist it spans across – again pilot drilled through the planks to avoid the timber splitting.
If the planks need joining, all cut ends must sit firmly on a joist below.
When fitting all planks you require a 5 – 10mm gap between each length. This allows any surface water to drain away and also helps the overall look and style to your decking area.
Maintaining your wooden decking boards at least once a year will not only extend the life span of the decked area will make look and feel better.
Start by cleaning your decking down – leaving it to dry and you can even give it a light sand down this will help the new stain key to the existing surfaces.
Most decking areas can be larger than you think, and could take days to cover with stain using a paint brush, losing you valuable time relaxing on the decking in the sun!
By using an electric paint station this could speed up the process by 5 times and also give you a more profession finish. The paint station continually applies the stain/paint just at the right speed and allows you to continue painting from one end to the other, leaving no streaks. It's also more economical on the paint that you use.
All you need to do is apply the roller to the surface as if you were using a standard handheld roller, going with the grain of the wood which is normally the way the grooves are cut out of the decking planks. Once the whole area is complete, leave to dry for a couple of hours and repeat the process with a second coat.
If you would like some more help and advice on laying and maintaining decking see our decking project here.
More About Craig