DIY Doctor's Award Winning Plant and Tool Hire Service
We have teamed up with Hire Station to offer tool hire and plant for hire for whatever project you are planning. Why, you might well ask?
Find out more about the DIY Doctor Hire Service and the tools that we offer here.
Why Hire Tools?
We firmly believe in using the right tools for the right job. As most of us DIY to save money it is often a false economy to buy the tools, even when you are going to use them a lot. When it's a digger or even cement mixer that you're only going to use once or twice then obviously you should hire it.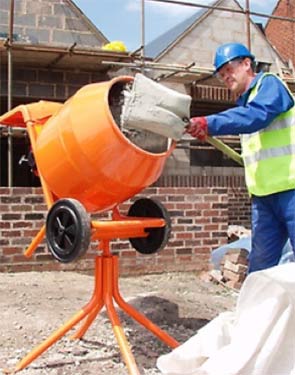 However, we also advocate hiring a drill at times too, even if you use your cherished drill drive daily. Those of you how have heard our plastering tutorials will know that we recommend hiring a drill to mix your plaster, as the fine dust can play havoc with the motor in your own drill.
You can see the range of tools that are available to hire here – there are over 2,000 of them, so the chances are we'll have what you need!
Why Hire Tools from DIY Doctor?
We have selected a partner that understands the requirements of DIY Doctor users. We have worked hard with Hire Station to get you the best possible prices for the best possible range of tools that DIY enthusiasts and trades people involved in home improvement and maintenance will use.
Buy booking online or over the phone (call 0845 600 6021), we are able to offer these great prices alongside a delivery and collection service, so that you can get the tools you need, when you need them and where you need them. With 88 branches country wide you can collect and drop off if you prefer, however make sure that you book online on over the phone to secure the special DIY Doctor price.
Why Hire Station?
We have selected Hire Station as our Hire Service partner for a number of reasons:
They have the perfect range of products that are used by the sort of people that come to the DIY Doctor website
They have been willing to help us to find the right price that we can offer to you. They understand that people DIY to save money, but an individual DIY enthusiast will never hire as much as a seasoned builder – but together all the DIY Doctor users will hire much more than even the most active builder. This is how we have managed to get the prices we have
They have an impressing track record of delivering a first class service, and in particular they lead the field with regard to health and safety. This is particularly important when hiring tools to people that do not use them every day, so need more guidance and support
Tool hire is no longer the preserve of the grisly builder, and it is much more accessible to everyone. Hire Station have been leading the way in this respect, so we feel that they are a perfect partner to support all of us DIY Doctor users alike
You can find out more about Hire Station in their own words here.
Have a look inside one of the Hire Station Branches in this video. This is what you can expect if you go down there, but make sure you call (0845 600 6021) or book online first to secure the special DIY Doctor pricing.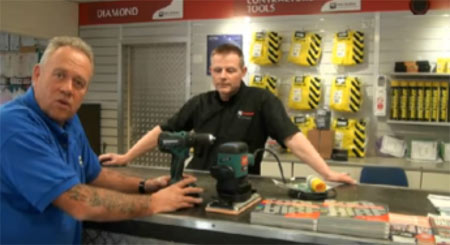 Pickup and drop off your tools at any Hire Station Branch, or get them delivered and collected to save you the trouble.
Have a look at the full range of products that we offer. If there is anything that you are unsure about, please get in touch as we have a wealth of information and videos to help you use the tools and equipment that you might want to hire.