Science, Storage Space, TV, Technology and Neck Ache !
With house prices going absolutely bonkers, saving space in the home in today's "Improve, don't move" generation is absolutely vital. We are collecting more and more "stuff" and filling our homes with all the gadgets we feel we need to be comfortable. Finding somewhere to store them however, is getting harder and harder.
Our televisions, in the last 30 years have moved from a simple 3-channel information set, to Smart TV's which can even work out how much electricity they are using. They have also hot much MUCH bigger!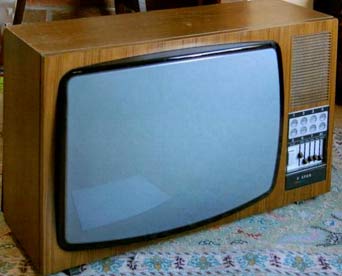 The average size of a colour TV in the 70s was 19 inches, now we feel silly if our TV is less than 40 inches. The upshot of all this is that our modern, smart, flat TVs need, at the very minimum, twice as much space as they did before and here's another thing…..Homes have got smaller since the 70s, not bigger!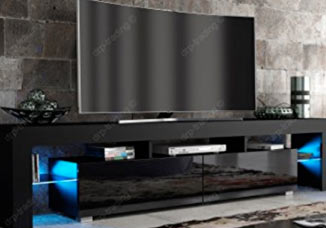 TVs now have their own cabinets as you can see above and because they are so large, they are the focal point of the room, whether that was the intention or not. In many cases, in many homes, including the TV support cabinet, the TV occupies a complete wall….So where do we put everything else?
Enter Tranquil Mount and their amazingly versatile TV wall bracket. This hugely resourceful company saw the problem and have resolved it using a simple but brilliant tagline – Innovation Matters – and it really really does.
Without the sideways thinking of companies like Tranquil Mount we would be in chaos. Walls would be bulging under the strain of keeping up with the latest in home technology and it wont be long before an Al Fresco supper is a necessity not a summer evening luxury!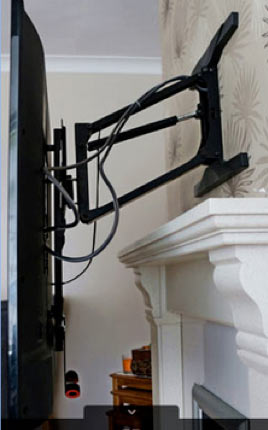 The Tranquil Mount TV wall bracket is not just what it says on the tin, it is so much more. TV wall brackets are usually placed on the wall with the TV angled down to the viewer. Yes, this saves space, but is it comfortable? No it most certainly is not. The Mantel Bracket from Tranquil Mount however, takes all the advantages of having a TV out of the way on the wall, but also gives you maximum comfort when you want to watch the telly.
The Mantel bracket is a pull down bracket with superbly engineered, gas sprung dampers which allow for a smooth action when pulling the TV into it's viewing space and pushing it gently back again. It is a wonderful piece of engineering which gives you exactly what you want from the TV when you want it but stores it out of the way when you don't.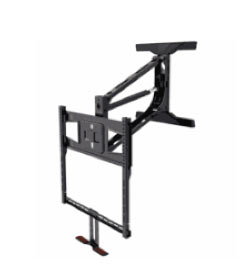 The space age technology allows the bracket to pull forward off the wall, over mantel pieces, shelves, sideboards, cupboards and units (without removing a single ornament) into a really comfortable viewing position at the absolutely correct viewing height. The gas sprung arm dampers keep it in position without putting any strain on the bracket or the wall and it all goes back into place when you are finished.
Fitting is a simple DIY operation with a purpose made video to help. A minimum number of tools are required and all fittings, together with their screws and bolts etc come in a really clearly labelled envelope that makes Ikea furniture look ancient!
The most amazing thing we found about the bracket is that in it's "raw" form, before the TV is fitted to it; it looks a little bulky and cumbersome. It's when the TV is put onto the frame that you realise just what a genius piece of equipment this is.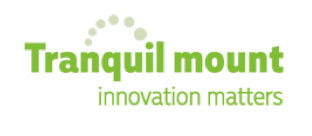 The bulkiness disappears behind the TV and the super strength of the bracket becomes obvious as you adjust the bracket to the exact weight of your TV. This adjustment allows the gas springs to work properly and, regardless of the TV weight, facilitate a finger-tip operation that can be done by a child.
The Mantel Bracket has maximum adjustment for a tilt, swivel and turn wall bracket. It can be seen from either side of the room from one central position and is completely out of the way when you need it to be. There can be no question that DIY Doctor are very impressed with this TV wall bracket indeed and readers might not be surprised to learn that the writer now owns one! Good luck with yours.