The Death of DIY – How Long Does it Take Before We Give Up and Get a Man In?
A recent survey (by BuyMetalOnline.co.uk) suggests that "the average British homeowner" will attempt a DIY task 3 times spending and average of 37 minutes before they give up. Over three quarters of people surveyed suggested that they would have a go first before getting someone in.
This has been interpreted as that the art of DIY is dying out.
We don't agree!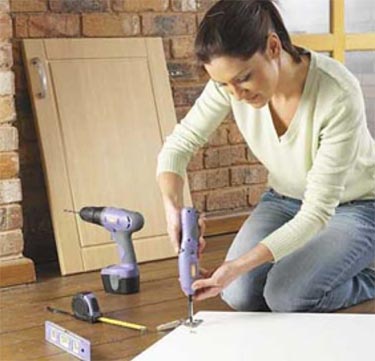 A Nation of DIY-ers or a Nation of DIY Deserters?
On DIY Doctor only 0.02% of people that visit for DIY advice and information use our service for find a tradesman to get the job done. Sure, people will have their own tame tradesmen or go elsewhere to find them, but if DIY is really dying out we would expect a few more people looking for tradesman that this.
Just the fact that over 870,000 people came to DIY Doctor in May to get advice suggests that DIY is alive and well. However, Monday evening is our busiest time by a quite some way, which may well be people researching how they should have tackled that weekend DIY job (perhaps somewhere between their 1st and 3rd attempt!
The survey also suggests a worrying trend in that it is younger people that call out tradesmen more; 25-34 year olds called out an average of 5 in the last year, whereas 55-60 olds only make one call out.
The boss of B&Q's owner Kingfisher has suggested that business will only survive if we recalibrate towards the clueless! Stuart Heritage explains the problem very eloquently in the Guardian.
We're going to go out on a limb and suggest that this is not that worrying and in fact it is entirely normal for a number of reasons:
Older folk are going to have had more time to get their house in order so the need for professional assistance will be less
When you reach your 50's and 60's you will have more time for DIY, even if you are working full time, because your kids are more likely to have flown the nest
Over the years you gain experience and confidence to tackle jobs that you would never have dreamed of in your early years of homeownership
We might be ferociously protective of this great nation's DIY credentials, which certainly has something to do with the number of amazingly accomplished and ambitious DIY enthusiasts that we come in to contact with every day. However we are certainly not a nation of "DIY Deserters" that people like to suggest.
Access to DIY Help and Information
Never more has help been more accessible; we add or update a DIY project on the website every week, our YouTube channel grows by over 150,000 views every month and we answer 100's of questions ourselves of in our forum every month.
It is not just us – all the major retailers in the home improvement sector are adding lots of information and advice to help people (and encourage them to buy lots of tools too, presumably).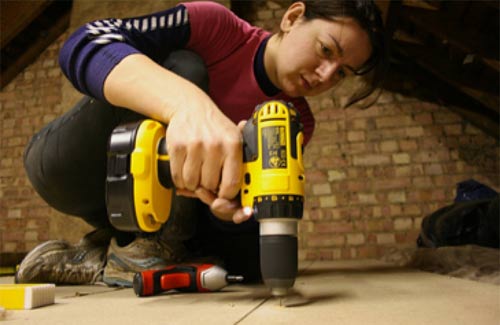 We do worry that as the age of first time home ownership increases, people will not get the opportunity to do DIY and home improvement. Homes and Gardens reported last year that the average age of first-time buyers has now passed 30. There are schemes to address this such as the Right to Buy, and our favourite, the Right to Build Scheme.
All is not lost because people can learn very fast particularly with all the information readily available. When that first home does finally come, the skill and confidence for DIY will quickly follow. With all the help available, we hazard that these new homeowners will become better and more ambitious in the end?
What DIY are People Doing?
Our survey says…
Building flat pack furniture (68%)
Painting (56%)
Putting up a shelf (38%)
Wiring a socket (31%)
Fixing a leaking tap (26%)
From looking at the pages people visit on the DIY Doctor website we would broadly agree. We find that DIY tasks are very seasonal, painting and building are very popular in the summer, and in the winter the focus turns to treating damp and solutions for heating.
The types of DIY jobs that seem to be popular all year round are electrical and fixing projects, which is not that surprising.
What is surprising, particularly given the amount of call outs for a Tradesman, is that the 35-44 year olds make up 30% of the visitors to DIY Doctor – nearly double the 55-64 age group! Those most likely to call in a tradesman, the 25-34 year olds are the next highest age group, making up over 20% of the DIY Doctor visitors.
DIY is alive and kicking – or so we believe – but how people learn to do it and when they start is changing. With some many great resources and particularly videos online people can see how to do things, and if it is beyond them then they are confident to get a man in.
Thanks for BuyMetalsOnline.co.uk for an interesting survey – see their website for more stats. We were never going to agree with their interpretation, but that's because we are blind to anything but the great DIY movement in this country.