Is There Alternative to Looking After a Real Lawn – The Top 5 Benefits of Artificial Grass?
On the face of it using artificial grass is just not the right thing to do at all – a bit of a cop out! Before you dismiss in out of hand, have a look at our section on maintain a perfect lawn and you'll see that there is a lot of work!
We agree there is no substitute to a perfect lawn, and real grass is ideal particularly if the lawn area is large. But is there a place for artificial grass?
We do think so, and we'll explain why in this post.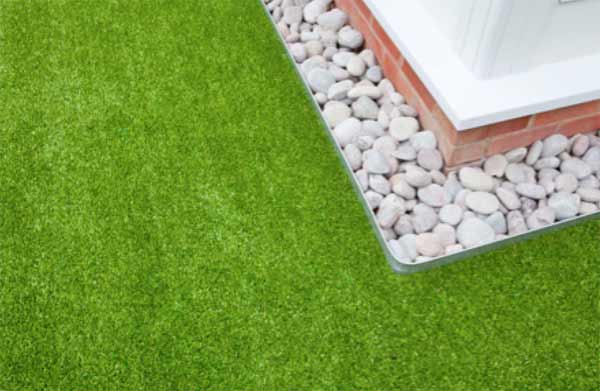 The Benefits of Artificial Grass
Surprisingly there are quite a range of benefits to artificial grass that appeal to lots of people. Being avid DIY enthusiast, one of the most important benefits is that laying artificial grass is an excellent DIY Project, which you can find out all about here.
Here are the main benefits that we can see:
Maintenance Free: Artificial grass is virtually maintenance free. No mowing, feeding, scarifying, weeding or anything else you have to do to a living lawn. And they will typically last over 10 years so are very durable
Looks Perfect: Artificial grass no longer looks artificial as it has become much more realistic and even much softer to touch. In fact there are a range of different options to suit your needs; durability over softness, for example. Best of all, it always looks perfect without having to get out there and mow it!

There is virtually no maintenance for artificial grass – Image courtesy of 4ever Green Lawn Care

Allergy free: Real grass can cause allergies and hay fever, but you will never get this with an artificial grass, as there is no pollen or clippings to irritate
Porous and Green: The artificial grass will allow water to soak through it into the soil. It is a much 'greener' solution to paving or concreting over an awkward patch of grass that will never grow. In fact you will save water by never having to water it too!
Cost Effective: Artificial grass compares very favourably with other forms of paving or garden surface. It compares favourably with real grass over its lifetime if you include the cost of all the mowing and maintenance
The big downside to artificial grass is that it is artificial. There is nothing like the real thing, but once you get over that then you can enjoy a maintenance free lawn.
We are not suggesting that the days of having a real lawn are over. Artificial grass is not cost effective for very large areas, for example. It is ideally used in areas where there is high footfall or poor sunlight making it hard to establish a real lawn, otherwise we would advocate a real lawn.
It sounds lazy or pedantic, but sometimes it is really useful to have a lawn where children or pets can enjoy without getting muddy or bringing grass clippings back into the house. This doesn't need to be the whole lawn but a little patch is handy!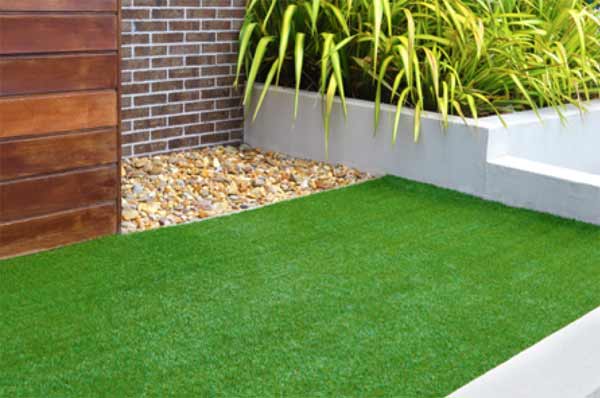 Give that it such an excellent DIY project, we recommend fitting artificial in smaller gardens or where you need a low maintenance, highly durable solution. We cover the process required for installing fake grass in this project.