Hello,
I realise this is going to be difficult to identify or advise on simply from a couple of pictures, but any help would be much appreciated.
We are first time buyers and have found a suitable house that has recently been reduced for sale. With that in mind, we now have an agreed price pending survey.
Unfortunately, we have been advised by someone that the brickwork above the front door is bowing, I have attached a picture below for you to see, I took these pictures prior to knowing about any potential problem so havn't got any more detailed images.
The rear has been repointed, again see the picture.
Looking at these, would they strike alarm bells? I realise that they may or may not come up on a general survey. We have agreement from the lender that they will perform a survey for free. Have also agreed with the mortgage provide to delay searches until the survey is complete.
The vendor said in 26 years they had no structural issues, the repointing was done 'because it needed doing', they also had the cavaties cleared and a bit of damp fixed under the front bay window.
The street has low risk of subsidence according to homecheck.
Thanks again for any input.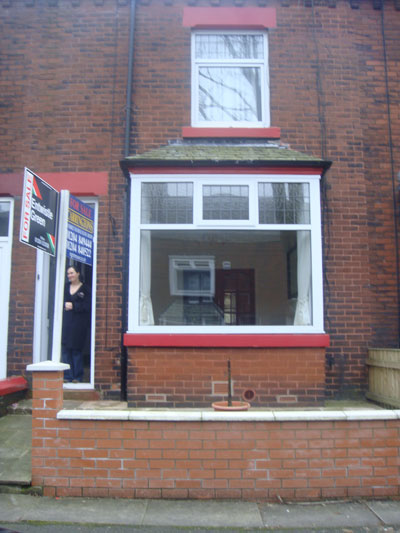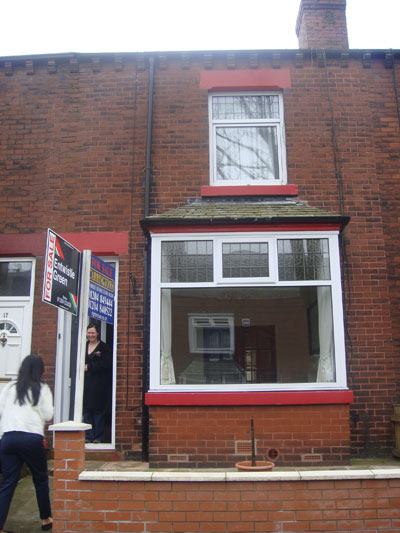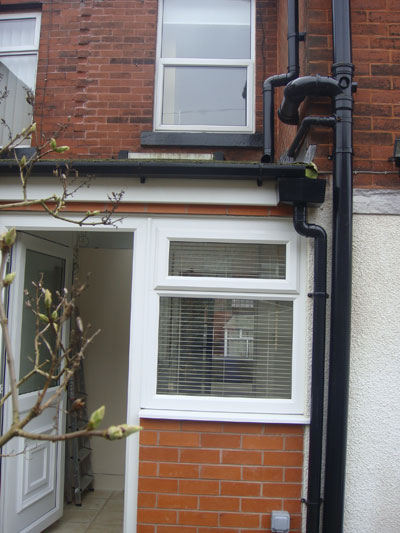 [/img]