Hi all, I am new here and as with any forum, I am here for help at the beginning.
I am searching for a type of hinge, in the list of hinges, they are referred to as a 'wrap around hinge', but no matter how I play with the wording, I cannot find any to purchase anywhere.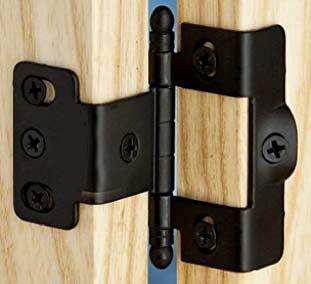 That is the hinge in question and I have done a small 'paint' picture of the operation I am looking to achieve on a cabinet door.
Thank you in advance for any heads up of the name, what to search for, or even where to purchase them? Rooster.