Well I am once again surprised at how difficult doing something that should be SIMPLE can be.
Just bought a new RF thermostat and thought I should fit it, trouble is the manual on both devices is not meant to be read by mere mortals, the picture in the boiler manual is pixelated and not really much use.
Working on the principle a picture paint a thousand words here we go.
Salus RF Unit 4 connections
L N COM and NO, I assume NO = Normally Open in rest state and Live when heating is wanted ? COM = live all the time ? presume from one side of the wiring block in the boiler ?
Picture : of the Programmer RF Unit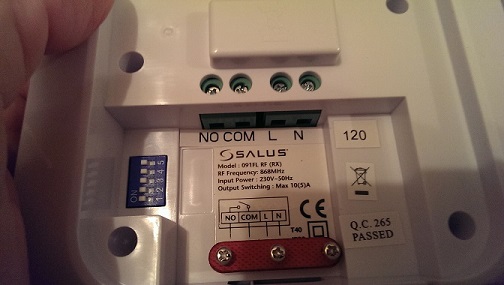 The Wiring Block on the Boiler and the Wiring diagram printed on the cover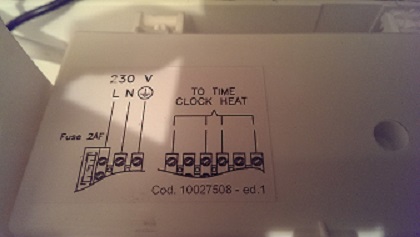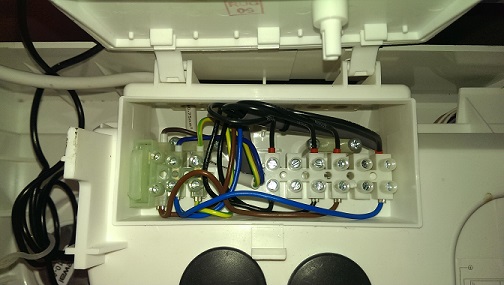 I was expecting to find a link wire in the block for the external thermostat but its not obvious or is it me ?
many thanks in advance Eric :)