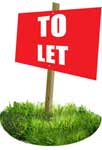 The vast majority of people use an estate agent to rent their home rather than 'doing it themselves' and there are plenty of reasons for doing so.
However some landlords still choose to rent their property themselves and if you are one of them, we have put together a guide to help you through each step of the process. It includes information on how to let a property and tips and advice on how to achieve the best rental price from a reliable tenant, as well as understanding your legal rights, the latest legislation and regulations, and your obligations to your tenants, whether you're letting a room, a flat or a house.
Part 1 – Saving Money by Doing It Yourself
This guide is written by the experts at an established London Estate Agency with many years' experience in the rental market whose unsurpassed knowledge and delivery of a highly professional service make them ideally suited to giving you advice.
Whether you have bought or inherited a flat or house, or you have decided to let out all or part of your own home for a period of time, we will provide you with the tools you need to ensure the process of renting your property is as simple and hassle-free as possible.
Step 1: Work out your letting strategy
You need to be clear about what you want from letting your property (whether you are letting a room, flat, house, or larger property)
Will you let the whole property to one tenant (or family), or will you let individual rooms to a number of different tenants?
What are your circumstances? i.e. will you be living there too, will you be living nearby or living abroad?
How long do you want to rent out the property for? Even if you are not certain, it is good to have a timescale in mind to allow you to plan effectively? Properties are usually let on a 12 monthly basis but this is up to you to decide.
How and where will you advertise your rental property for most effect? Marketing your property is key to finding the right tenants and successfully letting your property.
Consider what you will need to spend on presentation, marketing and promotion. There will also be some upfront and ongoing costs when dealing with investment property.
What is your target market? What sort of tenants do you want and are those realistically the people who want to rent the property you are offering?
Step 2: Make yourself an expert on the local property market
Find out what other rented property is available in your area – find similar properties to yours that are being marketed, to gauge a realistic marketing price. You can get comparables by simply doing some research online using property portals such as Zoopla or Rightmove. Be aware that many of these services aren't as accurate as using a professional, but if used together with advice from local estate agents, they can help determine a fairly accurate value range.
Consider joining a landlords' forum – network with other landlords, share renting experiences and keep up to date with regulations. Many local councils support these, but you can also join similar forums online.
Step 3: Get Legal
You may need legal advice, and you will need legal documents to be signed between yourself and your tenants. Tenancy Agreements can vary considerably depending on what you want to have written into them. However be aware that tenants have certain inalienable rights that cannot be assigned so make sure your agreement is fit for purpose.
Who should you consult before letting your property? Before you can let your property, you need to consult a number of parties:
Your mortgage lender – your lender may ask that you let your property on an Assured Shorthold basis
Your insurance company – if you don't let your insurance company know that you have let your property, you may not be covered in the event of damage, fire or theft in the property
Your freeholder (if you have one) – important if you wish to let a leasehold flat, for example.
Anyone else who has a stake in the freehold of the property, such as a spouse or other family member if applicable.
You might also want to take advice from an accountant or financial advisor on matters such as trust funds, pension plans or income tax depending on your own financial circumstances, and why you are renting a property.
You may also find it useful to get advice from a solicitor and a qualified letting agent.
Step 4: Setting up the tenancy
Prepare the tenancy agreement – make sure it is legally binding and fit for purpose, take legal advice if necessary.
Allow your new tenant time to read and discuss the agreement. Make sure they sign it properly in front of independent witnesses prior to taking the keys.
Build a property file with contact details for you and your approved contractors, any guarantees or appliance repair insurances, including any emergency contact details in case you are away or unreachable.
Step 5: Preparing for your tenants to move in
So, you're now ready for your tenants to move in. Here are a few pointers and reminders to help you organise the smooth transition for you and your tenants.
These checklists will make sure you are ready to let your property, and move your tenants in:
Before the Tenants Move in
Make sure the property is clean and presentable
Re-direct your mail (if you used to live there)
Arrange for all utility accounts to be transferred to the tenant
Arrange for the Council Tax to be paid by the new tenant
Make sure instructions are on all relevant appliances
Make sure all relevant equipment is labelled correctly
Prepare a number of spare keys for your tenants (if required)
On the day Your Tenants Move in
Take final meter readings and give them to the tenants. Read the meters with the tenant present and both keep copies of the readings. Advise the utility companies and council so that responsibility for paying bills transfers to the tenant.
Conduct, agree and sign the inventory with the tenants this is the best way to protect your investment and prove condition of the contents and condition of the rented property. You should also take photographs to keep with the inventory. A Date stamp is useful here.
Provide your tenants with the gas safety certificate and maintenance book
Demonstrate the workings of relevant equipment – alarms, locks, etc.
Explain how to use any safety equipment – extinguishers, blankets, etc.
Provide emergency contact numbers and written explanations of how to deal with an emergency in the property
Allow the tenants to ask you any questions they have
Issue the tenant their keys, keep a record on file (usually on the inventory) and keep an emergency set yourself. Only use these keys in accordance with the agreement. You must give your tenant notice before letting yourself in.
Step 6: Aftercare
Build a good landlord-tenant relationship. You may be dealing with this tenant for many years to come, so make sure you can discuss and negotiate issues and problems. This will make your life easier in the long run.
Be available – give relevant contact details and return calls and emails.
Listen to tenant concerns – you don't have to act on them but make yourself approachable. Your tenant might have a mutually beneficial idea.
Be prepared to negotiate – some people have the strangest priorities, but if you can accommodate them they are more likely to be happy and to stay.
Discuss any problems quickly – don't let problems brew.
Visit your tenant – visit the property regularly, call in on a 3 to 6 month basis to check on your investment, but also allow your tenant to air any problems or raise maintenance issues. Do this by prior arrangement.
Arrange rent to be paid by standing order – that way you don't need to collect it each month. You should still be sure it comes in on time, and contact the tenant immediately if it does not.
Arrange repairs as soon as necessary – this keeps the tenant happy and your property in good order.
There you have it! The above steps should cover all aspects of letting a property without using an estate agent and as a final step, you can use the following checklist to ensure you haven't forgotten anything:
Update your insurance to take into account that your property is going to be let
Get the requisite permission from your mortgage lender
Obtain approval from the council's planning office (if you plan to make structural alterations to the property or change the property's use)
Inform the council's Environmental Health Department if you plan on letting as a House in Multiple Occupation (HMO)
Make sure all furniture and furnishings comply with the latest fire regulations
Ensure that all gas appliances and equipment have been serviced by a Gas Safe -registered engineer. You and the tenant should have copies. Keep records in a safe place.
Make sure that all electrical wiring and appliances have been checked and safety approved by a qualified electrician.
Inform the Council Tax department and utility suppliers that the property will be let (relevant if you plan on being a non-resident of a self-contained property).
If this is too much for you – call your local agent
Despite having to pay fees a good agent can be worth their weight in gold. The pros of using an estate agent to let your property include the following:
Their knowledge of the local market
A database full of potential tenants
Marketing expertise and authority
Managing and conducting viewings
Managing the letting process
Negotiating with the tenant