It can be lovely to attract a wide range of birds to your garden, and with very little effort it is possible to attract birds even to city gardens. If you think about their basic needs and provide for those needs they will come; they like to have a ready source of food, and different types of bird food will attract different types of bird. They like to have somewhere to call home so nesting boxes and suitable plants for birds to nest in will also help to attract birds. Birds also need to drink and wash so if you can provide a bird bath they will appreciate it.
If you can cater for these basic needs you will be a long way towards creating a great habitat for birds and a lovely bird garden. There are lots of ways to do this though, and this project is all about giving you ideas and inspiration about how you can attract more birds to your garden with very little effort. Here are some ideas:
Bird Feeders to Attract Hungry Birds
Remember that different types of birds will be attracted to different types of food and this will vary throughout the year. Food is much more scarce during cold winters and therefore this is a great time to make sure your garden is where they will visit. Simply turning the soil when you're planting your garden up will attract robins and blackbirds who will look for worms and grubs in the freshly turned soil. To attract other birds you can put a bird feeder into your garden. There are a wide variety of types and here are some suggestions for you to consider: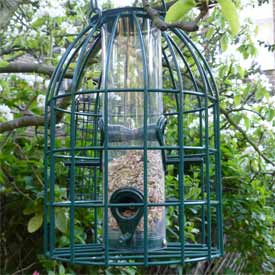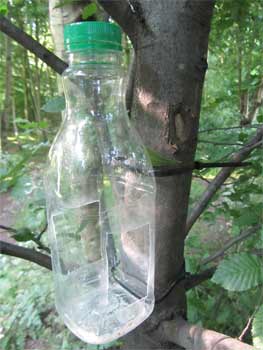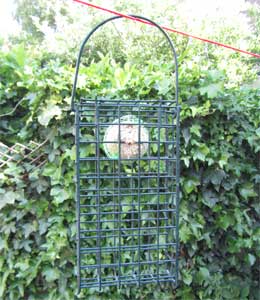 Brilliant Bird Baths
Birds use bird baths to drink from and also to wash in. They also make a great feature in the garden and can look wonderful whether in a formal or informal garden. All that you need is a place where birds can get to the water without feeling threatened by cats or other predators. Combining a bird bath with another water feature can make for a real talking point in your garden and also attract a wide variety of birds. Here are a few ideas for your inspiration that we have seen over the years: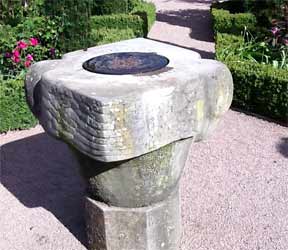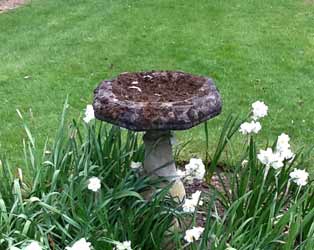 Nesting Boxes or Bird Boxes
A bird box or nesting box is a box that has been purpose built to attract birds to come to your garden to nest in. You can buy these ready made or you can make your own quite simply – it's a great project to complete with kids! Have a look at our project to make a nest box which includes plans for a bird box. The size of the hole you make in your box will determine the type of birds that will be attracted to your nest box.
Try to locate your bird box in a position that is ideally facing in a north-easterly direction and where cats and other predators will not be able to reach it. It is also helpful if you can access it relatively easily as it is a good idea to clean out the nest box annually.
Here are a few ideas that we have seen and might give you some inspiration as the type of bird box you would like and where you could put it: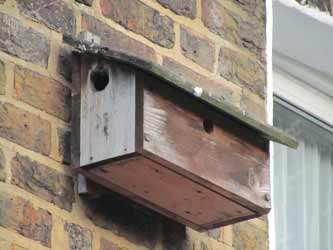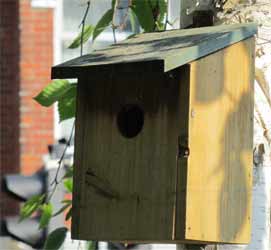 Plants and Vegetation to Attract Birds
In the wild a bird's habitat will be the vegetation or plants that it feels most comfortable in, to find its food, to roost and perch or simply the foliage that will offer it protection and make it feel secure. To create a successful bird garden you need to try and recreate these aspects in your own garden.
Plants that offer food for birds are a really great way to start. Almost any plant that has fruit or berries will attract birds as the seasoned gardener will know. However, to avoid losing fruit you want to eat to the birds, why not consider planting native berry species that are specifically for the birds; Holly, Ivy, and Rowan are all great examples and very easy to grow. Holly and Ivy also offer dense vegetation which is great for nesting too.
Plants that flower in the summer such as honeysuckle are also great at attracting the birds, and if it's possible and you have space, it's a great idea to leave a patch of the garden to go a little wild as this will encourage grubs and bugs which are also brilliant food for a hungry bird. Here are some ideas for great vegetation to attract birds to your garden: