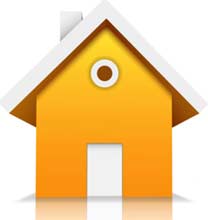 These guides have been written by property experts at Riley Marshall, an established London Estate Agency with unparalleled experience of the rental market. You have the benefit of their insider knowledge of the property market to allow you to let your property without using an agent.
Keeping Up To Date With Changing Regulations In The Property Market
You should always keep up to date with changing regulations in the rental market as ignorance is no defence in law. Being part of a landlords' forum or association can help with this.
The safety regulations listed in Part 4 of our guide need to be maintained throughout the tenancy and you must keep accurate records to protect yourself in case of accident or incident particularly in relation to Gas, Fire and Electrical safety.
You must be able to prove due diligence if something goes wrong.
You should also keep up to date with tax and other money-related legislation such as dealing with your tenant's deposit.
Security Deposit
Also known as rental deposit, tenancy deposit or tenant's deposit.
Since April 2007, the law has stated that your tenant's deposit must be kept in a government-authorised tenancy deposit protection scheme.
The Government authorises three schemes for landlords to secure deposits:
Please note that Landlords who are living abroad must use a custodial scheme.
Ensuring The Property is Habitable
Maintenance and major repairs – some of this is to preserve the value of your property but you must also keep the property safe and habitable for your tenant.
Refurbishment – replacing worn out furniture and appliances. You must keep appliances and furnishings within regulations. For instance in 2012 regulations changed on Gas flues and in furnishing regulations changed to ban the use of certain types of foam which released toxic gas in house fires.
Council tax – legislation changed in January 2013 so that councils are no longer obliged to give landlords payment free holidays during void periods (although some councils may choose to do so).
Complying With Legislation
House in Multiple Occupation (HMO) – these houses are considered to house the most vulnerable tenants and so successive governments have introduced various licences and regulations to protect tenants in these properties from unscrupulous landlords.
Gas Safety – laws change periodically in this sector as it is so potentially dangerous to tenants. Your Gas Safe Engineer should keep you advised of changes that affect your property when you have your annual Gas Safety Check. (Gas Safe replaced Corgi in)
Emergency contact numbers – if you provide emergency numbers for you and your preferred contractors, or any home maintenance insurances you hold then the tenant has no excuse if there is a problem at the property. If you are out of the country you are obliged to give your tenant an alternative contact. If the tenant cannot contact anyone in an emergency they are legally entitled to use their initiative and charge you for any costs this incurs.
Due Diligence – Protecting Your Interests
Explain/demonstate how things work – if you have done this and the tenant subsequently hurts themselves or damages fittings or appliances then you help to protect yourself against costs and claims.
Legal proceedings – if you want possession of your property for any reason, or if you have to chase the tenant for rent arrears, you must act within the law. The legal system tends to favour the tenant as being the most vulnerable in the landlord tenant relationship (rightly or wrongly), and so you must adhere to the strict framework of the law to ensure you can legally gain possession, or enforce tenants obligations.
Using The Internet To Keep Up To Date
Riley Marshall Estate Agents also have a blog which aims to keep landlords and tenants up to date with changing legislation, as well as posting other articles of interest. Find out more about this by visiting the Riley Marshall Blog.
If This Seems Rather Daunting – Call Your Local Agent
You might feel that rather than keep on top of all the changing information in the rental market that it is worth paying for an agent, to give you peace of mind.
Your professional letting agent should help you:
Stay abreast of recent changes in the market
By advising you of changing legislation
Employ tradesmen who work within legal guidelines
Use a Government approved Deposit system
Keep accurate records to prove due diligence
keep accurate tax records
In addition if they are managing your property they can act as a contact number in case of emergencies. Many agents will also be able to offer different specialised insurance products. Good agents belong to trades bodies which have an industry ombudsmen in case of disputes.