Washing machine problems and faults have been the subject of many questions over the years and many of these have been answered by our forum users. The general questions seem to be:
Can I install a washing machine in a bathroom?
What should I try to repair and what should I leave to the professionals?
Should I pay a call out charge just for an estimate?
Should I turn off the taps when I am not using the washing machine?
Which powders and detergents are best?
Should I buy a reconditioned washing machine?
How long should I expect my washing machine to last
In this project we will try and deal with these questions and for more help you can visit our project on plumbing in a washing machine and washing machine wastes. You may also be interested in projects on speed fit plumbing and connecting to main drainage will also help when installing a washing machine. For help with buying a washing machine, please go to our washing machine project.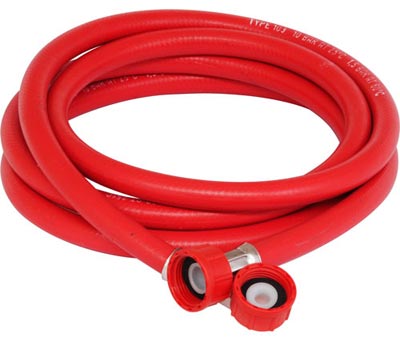 The first thing to state here is that absolutely no work whatever should be attempted on a washing machine without the appliance being unplugged from the wall.
Can I Install a Washing Machine in a Bathroom?
Yes you can BUT Part P of the building regulations has many rules governing the supply of electricity to appliances in the bathroom including electric showers, heaters etc. There should be no switching or switch gear inside the bathroom, the switch and electrical supply must be protected by an RCD and there must also be a safety cut out switch in an accessible place which cuts off the supply of electricity to the bathroom. See our project on Part P before attempting anything like this, it is illegal to break these rules.
What Should I try to Repair With a Washing Machine and What Should I Leave to the Pros?
If you know how electricity works, there are a number of repairs which you can manage. If you have no understanding of electricity there are very few jobs you should attempt. Please go to the link at the bottom to see what you should and should not do.
Should I Pay a Call out Charge Just for an Estimate?
Most companies will give free estimates but some will not. Ask this question when you ring the washing machine company. If you do not ask you have no come back if they charge you. Make sure you have given them the correct information and confirm when they arrive that it is only an estimate you want. Remember the average cost of repairing a washing machine is very low because anything over a hundred or so pounds makes customers think about buying a new machine instead. It is therefore not worth the engineers while to make more than one visit if one of them is for free! Most companies have a basic call out charge of between £20 and £45 which covers an estimate and the first hours charge, which, a lot of the time, is all they need.
Should I Turn off the Taps When not Using the Machine?
Manufacturers recommend all inlet taps are turned off when the machine is not in use. If you have ever had a washing machine hose split while you were asleep and have come downstairs to find 3 inches of water everywhere, you will know why!
Which Powders and Detergents are Best for my Washing Machine?
There is just no answer to this one. Despite manufacturers claims there is no proof that any 1 detergent is better than any other. Modern machines can cope with all makes although there is a good chance the manufacturer is getting paid to say that "Example Brand" is the brand they recommend. A couple of important things to know are that, first, Biological powders use live enzymes to eat dirt from clothes. Sometimes the enzymes get mixed up and eat tiny bits of the clothes. The results can be tiny holes which do not mend themselves! They will get bigger. It is specifically therefore, not a great idea to use a biological detergent on silks and woolen clothes.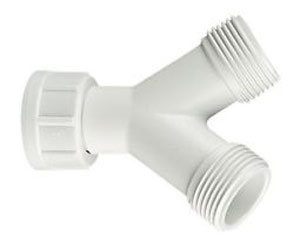 Should I Buy a Reconditioned Washing Machine? How Long Should I Expect my Washing Machine to Last?
In our opinion – No. A washing machine of good quality will last up to (rarely beyond) 10 – 12 years. In that time you may have to spend £100 or so pounds on a new door rubber and some other bits, but a good quality machine is not expensive and immediately comes with a 12 month guarantee which you can upgrade if you choose. A reconditioned machine usually comes with 3 months labour only guarantee and could contain parts from 4 or 5 different makes of machine. The saving on buying a reconditioned machine is usually zero.
For a great deal more help with washing machine problems and repair solutions please visit Washer Help a great site quite obviously run by someone who knows what they are talking about.
Take a look at our video section on "installing a washing machine" to watch a film on how and why to replace washing machine hoses. There is also a video in our troubleshooting section on common washing machine problems.