DIY Doctor is committed to putting the very best home improvement products and services in front of its users. We do not flood our site with adverts for the sake of it; we are selective and ensure the user has the very best at their finger tips. This builds on the trust and credibility we have established in the last 15 years. For our advertisers this is excellent news!
When a user sees your advert on the DIY Doctor website they already know they can trust you. They will be happy to use you.
Affordable Advertising

Our users view around 1 million pages every single month. Putting an advert in front of them gives you access to one of the largest, and most efficiently targeted audiences in the UK.
85% of our users find us after a Google search which means they are already looking for the products and services you provide if you have a presence on that page.
Read the testimonials by clicking on the below link, then complete our advertising information request form below and we will send you full information on how you can advertise on DIY Doctor for as little as £30.00 per month.
Digital Marketing
We have developed a wealth of experience building up our audience over the years. We are also very familiar with the home improvement industry, having been in the business ourselves for many years. When it comes to marketing in this sector, we feel that we have the knowledge that we need to promote your products effectively and successfully.
It is important that your advertising with DIY Doctor is part of your larger marketing goals. We have helped numerous products and companies break into this market and flourish.
Product Reviews and Video Production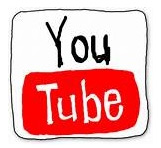 Our users are interested to know about new or improved products. We help them by offering them reviews of these notable products. An endorsement from DIY Doctor carries weight and will help convert the wavering buyer.
A product review is a fantastic way to explain the features and benefits of a product in a low pressure environment. When provided by a trusted voice this reduces scepticism and maintains the reader's attention. It is often hard to explain the benefits of a product with the low attention spans on the web, but when people are looking for professional reviews they are prepared to give up more of their time to get an impartial and expert opinion.
Video is a medium that is becoming more and more valuable – it is becoming the preferred way to consume information and the search engines are promoting it in their results more and more. To have a video on a well established YouTube channel can make a huge boost to reach and exposure – DIY Doctor have over 40,000 subscribers and over 19 million views.
Email, Competitions and Copy Writing
Email marketing is still one of the most powerful tools in a marketer's kit bag. We have a rapidly growing list of subscribes who regularly (3 times per month) receive our newsletters, with open and click through rates well above the industry average. You can get your products in front of 30,000 people almost instantly.
We regularly run competitions and give-aways, which generate huge reach through social media and drive product awareness. They are a relatively cheap way to introduce your products to a large number of people and generate a little "hype" about them.
If you need copy written by people that understand the industry and SEO (we do all our own SEO work internally) then we are the best place to come. In today's "content marketing" driven world, quality content is the key, and this is what we have been doing for the last 24 years, long before it was a buzz word.
Bespoke Packages and New Products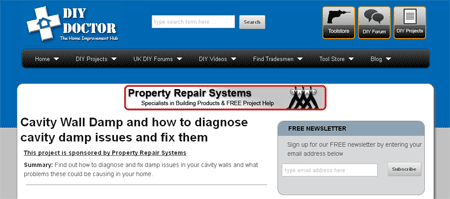 No two products are the same. Every product needs individual attention and we will develop bespoke marketing packages for your company to get the best possible return on your investment. We will create the best possible blend of channels and marketing activities to reach the right customers for your products and to start to educate them about your offering.
Products that are new to the market do require some validation. Before we take on new products we will make sure that they are right for our market and that we can add value.
Find out what our current advertisers think by visiting our testimonials page.