There are many types of door. Internal doors differ wildly from external doors and in each one of these categories there are literally hundreds to choose from. Hardwood doors, softwood doors, composite doors, plastic or uPVC doors, panel doors, flush doors, fire doors, glass doors, French doors, stable doors, patio doors the list is endless !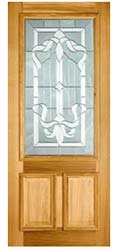 Nevertheless we have tried to cover each one of these types of door in some way, on our pages.
How to hang a door
How to paint a door
How to fit a letter box
How to fit door numbers
How to fit Yale locks and other night latches
How to fit security locks
How to fit dead locks
How to fit bolts and door latches
How to fix to hollow doors
How to adjust kitchen cupboard doors
How to fit door closers
How to fit sliding wardrobe doors
How to wax doors and how to remove wax before painting
And a whole lot more. Our forum also contains many pages about doors and their component parts as well as all the door furniture and hardware possible.