Decorating ideas abound in the next few pages. From decorating a small bedroom or spare room to painting or wallpapering the entire house you will feel like tackling the lot once your interior design brain cells start to work.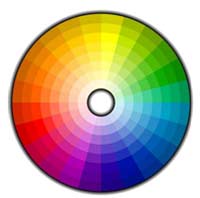 We help you with your choice of paint brushes, we show you how to use a paint roller and cut in over skirting board and round doorways. We show you where to start with your first drop of wallpaper and how to prepare a newly plastered wall for painting.
Decorating plasterboard can now be clearly understood as can decoupage. In fact all your decorating ideas for the living room will leap out at you once you start flicking through the site.
You will be able to choose your colour scheme on a colour wheel to make sure everything matches. We can show you how to recognise primary colours from tertiary colours and when to use tints and shades.
The mood of the room can be set by some careful research and planning and by dropping into our Toolstore you will be able to but all the tools you need.
There are hints and tips about using masking tape and keeping your brushes clean. There is even a section where we show you how to stop your roller tray needing a clean every time you use it.
We show you where to use emulsion paint, where to use gloss paint and for the adventurous, how to mix paints and use eggshell to the best effect. We deal with glazing, cracking, shrinkage and other paint defects while telling you how to prepare your timber properly to avoid them.