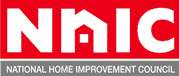 The United Kingdom has the oldest housing stock in Europe with a large percentage of all our homes having stood for a 100 years. Many of the Victorian (and even earlier) homes are in full family use and should still be standing for a good few years yet.
To maintain our homes properly, to the very best standards, it is vital that they are kept up to the latest building regulation standards and when new initiatives are introduced, there needs to be at least one agency that can advise the public (and the trade) on how best to meet the standards expected and keep UK homes as safe and energy efficient as possible.
The industry DIY Doctor operate in is called RMI. This stands for renovation, modernisation and improvement.
This Industry is worth many billions of pounds per year as we all strive to keep houses up to date with new efficiency technologies while saving energy and reducing our footprint. It is vital therefore that a very watchful eye is kept on our housing stock.
One such agency is the National Home Improvement Council. The NHIC is over 40 years old having launched in 1975 and exists to provide the very best advice on reducing carbon emissions, saving home energy running costs and reducing household water consumption on top of keeping the houses well maintained in themselves.
The objectives of the NHIC are:
To support and encourage home improvement measures which make households more energy efficient and reduce carbon emissions in line with government targets.
To support and encourage the improvement of standards throughout the home improvement industry.
To promote to homeowners the benefits of renovating and upgrading their homes to high energy efficiency standards
To be the voice of the home improvement industry to government, opposition and Whitehall to ensure that housing policies and public funding are directed at home improvement.
To act as the catalyst for public sector housing bodies to stimulate modernisation of existing housing.
To encourage private investment in the housing sector.
The NHIC lobby Government regularly through their President the Right Honorable Nick Raynsford MP and many other influential contacts. They keep a very close eye on events, ideas, initiatives and actions by Government, Local authorities, Landlords, private householders, service providers (electricity, water etc) and home improvement product manufacturers.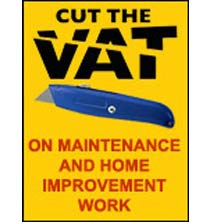 Every year the NHIC hosts an awards scheme for Social and private housing achievements in the field of RIM. More about this awards scheme, together with the last events winners, can be seen by visiting the awards page of the nhic.org.uk website.
Membership of the NHIC allows for direct connection with government departments in order to lobby for changes which are so vital to our industry and of course, our homes. Campaigns such as the one for reduction in the VAT on maintenance and home improvement work are being introduced. This will lead to home owners investing more in their properties while driving out the cowboy element who offer "no-vat" cash payment options as an incentive.
The NHIC offers much advice on every area of home improvement and we urge all our readers to follow the progress of all their initiatives at www.nhic.org.uk.