In the building Industry there is a tool made specifically for every single job you want to do. Everyone knows that chisels were invented to get the lids from tins of paint so there are just 2 million tools left to find an explanation for in these pages.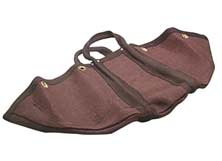 DIY Doctor's own tool store hosts thousand of tools and we are in the process of compiling videos on how to use most of the tools you are likely to use when making your home improvements. At the moment we cover:
How to use and angle grinder, a band saw, a belt sander, a biscuit jointer, a bolster chisel, a chainsaw, a chalk line, how to sharpen chisels and plane blades, how to use circular saws, how to use compressors, core drills and angled drills. We show you the best way to use files and rasps and we talk about using glue guns and heat guns.
There are further pages on how to use a jigsaw, a laser level, mitre saw, nail gun, pillar drill, plasterboard lifter and router.
We show you how to clean paint brushes properly and detail all the types or router bit that are available. We discuss using a garden shredder and which one to buy as well as using a sealant gun, a siding bevel, a soldering iron and a table saw. We talk about spanners and wrenches and using a timber plane as well as hiring tools such as floor sanders, water levels and wrecking bars. All in all the tool pages are pretty far reaching with many more to come.