What's so Good About it?
Pocket–sized and light
Straight talking, practical advice
Full understanding not just instructions
Written by tradesmen
Part of the Teach Yourself series
Clear illustrations
Can be signed by the DIY Doctor himself
What our readers say about our Master Basic DIY book
"Fantastic book! It has become my DIY reference book of choice – good for learning about basic house maintenance as well as more major projects. It has given me the knowledge and confidence to have a go without needing a man about the house!"

R Walker, DIY'er
"I really like the genuine way that Mike presents himself and the company in the video"

M Warren
Why Should I Trust You?
With over 150,000 people visiting the DIY Doctor website every week we get lots of feedback regarding our work. Having published "Teach Yourself" books for 60 years, Hodder are well placed to see which titles will appeal to the market and who are the right authords to produce them.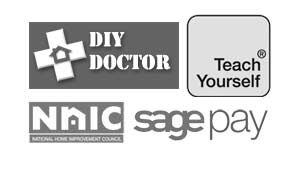 Not Convinced – Find out More
Even More Information!
Some of this feedback comes to us from the most unusual places and one such approach was from the publishing giants Hodder and their expert view of the publishing market in terms of what's popular. Luckily for us it was deemed to be a new DIY book and here we are with our contribution!
Take a look at the video above to find out more about DIY Doctor,the author and our very own Teach Yourself title:- MASTER BASIC DIY.
You can also read the testimonial reviews above. If you think we have made them up, check them out on the Amazon website!
We hope you enjoy the video and if you would like to buy the book please click above to purchase Master Basic DIY.
At this time in 2023, Master Basic DIY is now on its 4th edition and has even been translater into Russian for the Easter Europen market!