Here's another amazing prize, supplied by ManoMano, the DIY focused market place.
They have asked us to give away 2 Prem-i-air Sonico Ultrasonic Air Humidifier for them, and how timely, with the central heating on full blast your room will start to dry out. This is the solution!
Two lucky winners will get a humidifier each, worth £89.99 courtesy of ManoMano.
Answer the DIY question and enter your details into the form to ensure that you are included in the prize draw – this competition is open to anyone over 18; there is no purchase necessary. Please see the full T&C's here. The winners will be selected at random. The competition will close at midday on Tuesday 13th February.
Hint: there's a clue here: www.manomano.co.uk/us
Answer this Question to Win:
What is the ManoMano team's objective?
A. Pioneer the drone delivery of power tools
B. To do lots of DIY and Home Improvement stuff
C. To make your home improvement and gardening projects easier
D. Be happy
---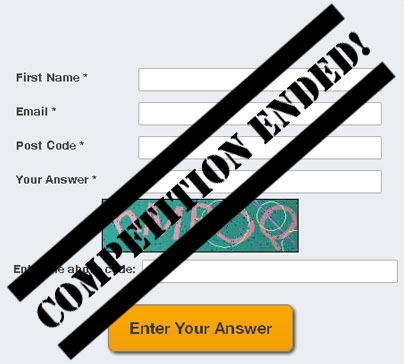 ---
About ManoMano
ManoMano is the new market place that is dedicated to DIY and home improvement. Think Amazon or Ebay but focused on the really great tools and materials that you'd use while doing DIY.
They are different for lots of reasons, but our favourite is that you can contact them! In fact you can even join them and help them to answer other peoples DIY questions. They have a range of great products at great prices supplied by experienced retailers. They ensure that quality, delivery times and that all transactions are secure so that you can buy what you need without any concern.
About the Prem-i-air Sonico Ultrasonic Air Humidifiers
This is a fantastic solution for a dry atmosphere – ideal for babies too. A combination of using the central heating and the cold weather can make the environment in your home very dry. This can lead to dry skin and irritation of the airways. A dehumidifier is the solution, and it can also help to ease the symptoms of flu and colds.
The Prem-i-air Sonico Ultrasonic Air Humidifier will work for 20 hours and then shut off automatically when empty. It only needs tap water to work and it is ideal for your home or office.
There is evidence that they help improve sleep patterns – enter now and you could be sleeping like a baby if you win!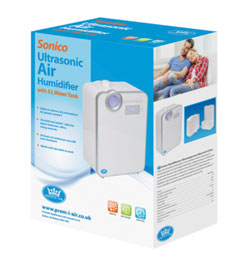 DIY Doctor Newsletters
When you enter this competition we will add you to our newsletter list. You will receive 3 free emails each month with DIY news and views, tips and trade secrets and when we find a good clever new tool discovery we send our Discoveries email. If you're into DIY and Home Improvement then this is for you!
We try to keep it topical so only send you emails when we have something interesting to say. We send a maximum of three emails per month, and if you want a break you can unsubscribe with a link at the bottom of all our emails.
You can follow us on Twitter and Facebook too, or subscribe to our YouTube channel, where there will be even more useful information and snippets!