A Third Party Payment Plan is a way of paying your contractors an agreed amount, over an agreed time in return for an agreed amount and quality of work without any fear of the dreaded extras appearing on your final bill.
There are many myths regarding payment of contractors and we need to mention some of these before advising you to click through to our pages on Home Improver Protection where you can find all the help you need on avoiding rogue traders of any sort.
First and foremost, please ignore people who tell a client not to pay the contractor anything until the job is finished. This is completely the wrong way to start a relationship with a contractor, unless of course the contractor is happy to sign a contract in which he states he wants no payment until he is finished. In this case he is highly likely to ask you for bank details so he can do a credit check on you.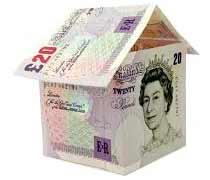 We would also suggest that you insist on him taking some payment in stages so there can be no possible excuse for him running out of money before he finishes.
There is no reason in the world for your contractor to spend any of his own money building your house and many good builders have been ″ripped off″ by customers who refuse to pay for the silliest, or fictional, reasons.
The phrase we use at DIY Doctor to highlight the importance of a contract when undertaking building works is ″Cowboys don't sign contract″. This phrase can also apply to home owners. We certainly know of home owners who are intent of getting great results from builders and then delaying payments for so long the builder cannot afford to recover them.
This "money management" can be handled by a third party payment plan, many of these exist. They will arrange to handle the money for you. You will never be in a position where you have paid the contractor too much and the contractor will know that his money is available for him when he reaches an agreed stage of the works.
Using an agreed payment schedule is the least expensive way of paying the builder. The Desired Outcome Building Contract contract forbids any requests for payment other than those outlined and dated in the signed contract. It also ensure your payment schedule details exactly what is to be paid at which stage.
Why should a good contractor have to spend his own money buying materials for your house? He may get 30 days' credit from material suppliers but will have to pay himself and his men on time.
Trying to eliminate cowboy activity by not paying until the end could mean that your contractor will rush through a job without concern for detail in order to get paid.
Many people have told us they get over this by accompanying the contractor to the merchants and paying for the materials he orders. This is a poor and ill-advised ″solution″. Good contractors have accounts at builder's merchants. They receive good discounts on the materials they order and are often happy to pass some of this discount on to you. They keep the rest to cover their time and overheads in working out quantities, ordering, pricing and unloading etc. This is very fair.
If you take your contractor to the merchants, it will be you who is paying. You will get no discount because you have no account. The contractor however may be able to reclaim the discount later as it was he who arranged the sale. You can miss out big time while the builder picks up reseller commissions.
It is perfectly acceptable for the contractor to ask you for a deposit on the work to be done. This allows him to purchase the materials that are immediately required. He should provide a receipt for this money and this is fully detailed in our payment schedule in the contract.
In most cases 30% of any contract fee is approximately the amount it costs, in materials, to take the building up to ″wall plate level″. This is the top of all the masonry or timber framed work reached just before the roof trusses or roof timbers are positioned. Take a look at the payment advice below to see the best way to pay the contractor.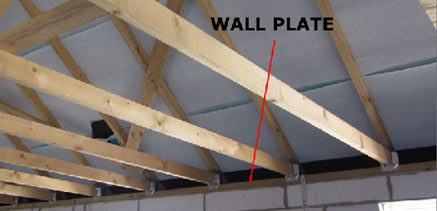 You are in this together and you both want to achieve exactly the same result – a good job for a fair price! If you start the contract with mistrust it will end badly, if it does indeed actually end!
1 in 3 home improvers get involved with cowboy builders. Of that 33% – 75% have tried to cut corners by demanding cheaper and cheaper quotes and arranging ″cash deals″ with the builders. Cash deals, with no contracts, usually mean no come-back for the client when things go wrong.
Stay safe in your home improvements and use all of the tools available from DIY Doctor to protect your home from Cowboy Builders.
Third Party Payment Protection: Ensures you only paid what has been agreed, when it has been agreed to pay it
Desired Outcome Building Contract: A simple, no-nonsense building contract designed to put the home-owner and the builder at ease and written in a way which ensures everyone knows where they stand all the way through the contract
Find a Tradesman: DIY Doctor only works with insured and accredited tradesmen. Don't take chances with someone you have not checked out
Price Doctor: Work out the likely cost of your build so you are not taken by surprise