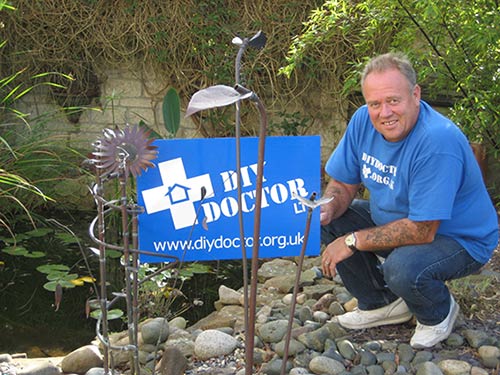 Mike has spent his life in the construction industry and over the years he has worked his way around pretty much every different trade from brick laying to carpentry and plumbing to tiling and plastering and everything else in between.
He has to understand how things work, studies every part of the buildings he renovates and has become a building technology specialist with a wealth of experience, covering smaller jobs such as bathroom renovations all the way up to highway maintenance and industrial construction.
Mike has always had a very keen interest in building and as you can see in the image below even at the tender age of 5 years old was keen to get his hands dirty helping out his dad fixing up their house.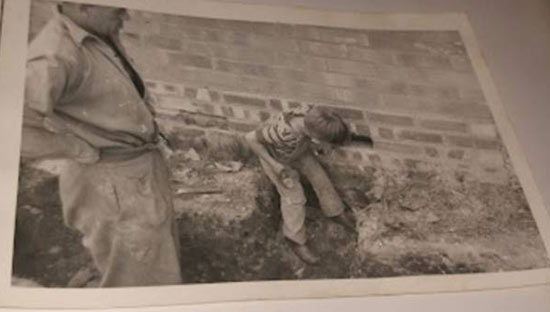 At the age of 15, Mike started his first job on site as a site labourer. As he was working across many different trades this allowed him to ask all sorts of questions to all the different trades and gain a huge amount of insight into not only how to do specific jobs but why they are done that way.
After a few months, one of the Bricky foremen took Mike under his wing and he then recommended he was put through a brick-laying apprenticeship.
During this apprenticeship Mike worked closely with plasterers, carpenters, floor layers, roofers (both flat and pitched) electricians, plumbers and pretty much every other trade found on site. Due to Mike's friendly and personable nature they all spent time showing him best practice and in time he became pretty adept at them all. More importantly, his understanding of how and why things are constructed the way they are grew to a level where guys were beginning to come to him for solutions to on-site problems.
Around this time Mike also gained a City and Guilds qualification in Concrete Practice, a Construction Technology Diploma from the Construction Industry Training Board and also a civil engineering scholarship to study as a quantity surveyor.
After completing apprenticeships and qualifications, Mike started his first building company at the age of 22 and ran it successfully all the way through until he started DIY Doctor in 1997, at which point he sold it.
During this time he built, restored and refurbished several houses, numerous extensions, worked underground tunnelling for large diameter pipe runs, over ground on huge roofs on blocks of flats in London, laid driveways and roads, built garden walls and huge retaining walls, ponds and streams in gardens and concrete dams in reservoirs and even diverted a river!
In 1992, Mike began to specialise more in refurbishment and renovation, taking a particular interest in the restoration of older period properties. This is when he began to encounter some pretty shoddy workmanship, much of it DIY, and the seed of DIY Doctor was sown.
After starting DIY Doctor, the site became extremely popular, receiving many visits and questions and quickly established itself as one of the most popular DIY resources on the early web.
Over the years DIY Doctor grew and grew as Mike poured more and more of his knowledge and expertise into the site, producing in-depth content on pretty much all areas of DIY and construction.
As the content on the site grew so did the visitors to the point that 800,000+ from all around the world would regularly visit every month and this still continues today.
Due to the popularity of DIY Doctor, Mike quickly became a trusted "industry expert" in the field of construction and over the years has featured in and on many mainstream media outlets such as:
National newspapers including the Financial Times, Independent, Daily Express
Magazines including Real Homes
Flagship BBC consumer show Watchdog covering a piece on paint odour
Through Mike's reputation as a trusted construction industry expert, he also decided to take DIY Doctor on the road after an invitation to appear at one of the national DIY and self build trade shows running "The Tricks of the Trade Stage" presenting a series of "How-To" shows covering tiling, plastering, working with tradesmen and avoiding cowboy builders, basic electrics and many more.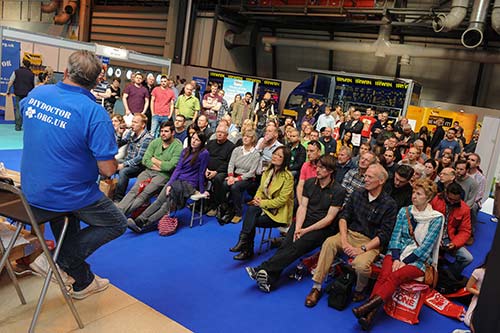 Over the years Mike and the DIY Doctor team have appeared at pretty much all of the major home building and renovation trades shows around the country presenting a range of different shows to many 000's of attendees and include the likes of:
One of the highlights of Mike's show career was running the "How-To Theatre" at the Ideal Home Show together with TV presenter and architect George Clarke, Interior Designer and TV presenter Linda Barker and gardener and TV personality Diarmuid Gavin.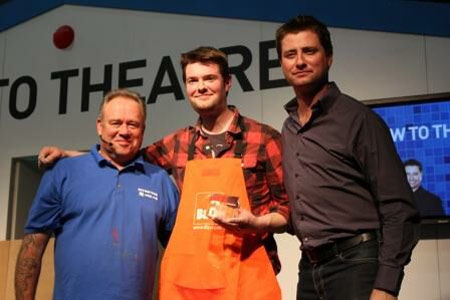 Aside from getting DIY Doctor on the TV and making it one of the most trusted and reliable DIY resources on the web, Mike also had another goal that he was able to realise in 2008 and that was to become a published author.
With the huge success of DIY Doctor as a company and the obvious building and construction expertise that Mike possessed the publishing house Hodder approached him asking if he would be willing to write a DIY book for their "Teach Yourself" series. As this was one of Mike's bucket list items he obviously jumped at the chance and later that year Teach Yourself Basic DIY hit the shelves.
In the same vein as the DIY Doctor website it was a great success selling many copies and this still continues today in 2023, now being on its fourth edition, however it's now called Teach Yourself Master Basic DIY and it's even been translated into Russian!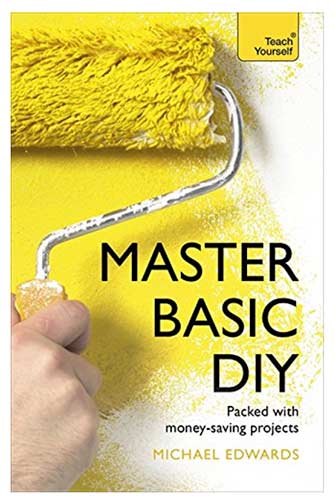 Today everything has now come full circle. DIY Doctor continues to be the great and trusted DIY resource it always has been but in order to supply the website with a continual stream of high quality content, back in 2014 Mike started up a new building company.
The idea was to keep it fairly low key and concentrate on jobs that would supply fresh content for the site, however due to Mike's reputation, word quickly spread and the building company, later to be named Foundations Up, became hugely busy in a very short space of time.
Today, Mike splits his time between working on the DIY Doctor website and managing the now extensive Foundations Up team and portfolio of work which is growing year on year and in 2023, has been the busiest year to date so far.