How to Replace the Seal on Your Washing Machine Door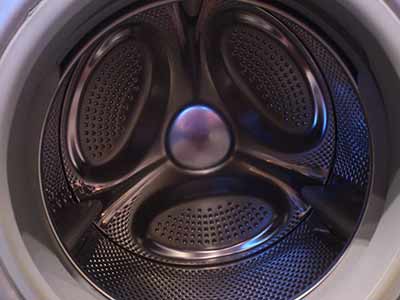 Through many years of use, it's easy to see how the door gasket or seal on your washing machine can eventually wear out. This can cause a variety of problems, most notably the potential for the machine to leak when it's running a cycle. This could be a major problem for both the appliance and wherever it is stored. Most spaces are not waterproof, meaning the leaking water could damage the floor or kitchen units. For this reason, if you find that your door seal is beginning to look as though it might be wearing out, or it has already started to lose its watertight qualities, then you should certainly think about replacement.
Fortunately, replacing the gasket on most washing machines isn't a particularly tough DIY job; it requires minimal tools, and is generally straightforward. Companies such as Easy Spares sell spares for washing machines and other household appliances online, and they are your best bet for finding the right seal for your appliance. You need to ensure a snug fit, or you'll continue to suffer problems.
Here's what you need to do:
Step 1
The first thing to do, as with just about any job that involves some form of electrics, is to ensure that the power supply to the washing machine is off. This is primarily a safety measure, as it is never safe to work with plumbed-in appliances when they are also connected to a supply of electricity. You also won't have the problem of any warning beeps while working on the unit.
Step 2
Turning off the water system is the next thing to do. Again this is a safety measure, but it will also ensure that nothing gets wet inadvertently. All you need to do is turn the main tap off, wherever that might be in your home.
Step 3
It's important to have a good look at what you're working with before you dive in and tear off the old gasket. Find out how it is held on and where, and then gather together any tools that you think will be useful in getting it off. There are several extras that you might encounter, including clips and tensioners.
Step 4
When actually removing the seal, undo the outer clamp first. You may or may not need to slacken off any tension bands, and detach clips. You'll probably need a flat headed screwdriver to ease off the clamp, but be careful not to break anything.
Step 5
Now it's time to remove the inner clamp. This is the one that attaches the gasket to the drum. Again, there may be clips to undo, but somewhere there'll be a clamp that needs taking off.
Step 6
With all clamps, clips and tensioners free, it's time to take off the old seal. It shouldn't be too difficult to prize it away from its mountings and grooves by hand. Be careful if you use a tool to do this; it's not always easy to see what you're doing unless you feel with your hands, and a tool could potentially cause harm or damage the machine. Be aware that there could even be water inside the seal.
Step 7
The final job is of course to attach the new door seal. This bit can be tricky, as some gaskets will have a tighter fit than others, especially if they don't come with a tension adjustment. Once it's in place, work round with your hands, fitting the seal into the groove. Ensure that all clamps fit tightly, and that everything is snug in place. It's a good idea to double check that you've done everything correctly before running the machine again.
We also have a guide to removing and replacing a washing machine in our DIY Project Pages.