Hi everyone
I recently discovered some blown plaster in a ground floor room either side of a large window. Ive successfully repaired the leak outside which caused the problem.
While removing the plaster Ive been rather alarmed to discover *massive* gaps around the window frames. I can get a hand inside the gaps on both sides. The gap is at least a brick deep and at its widest is 2-3 inches.
The mortar flaunches on the outside of the window are weak and crumbly, so this is almost certainly how the water got in.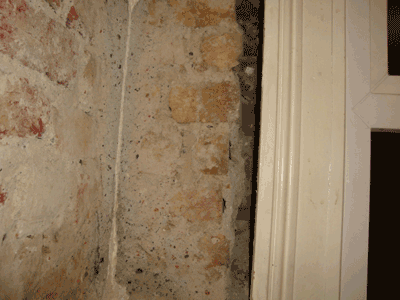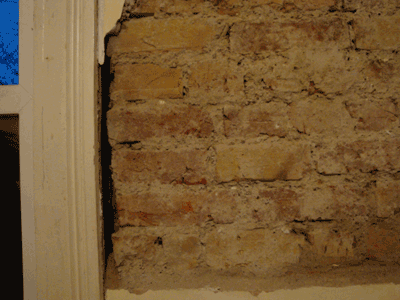 Will expanding filler be appropriate to fill the gaps by the window?
Is there any particular mortar recipe I need to fix the outside flaunching?