Who are Hippo Waste and what is a Hippo Bag?
Building work of any kind generates waste, of that there is no doubt. The waste is usually composed of hundreds of different types of materials, many of which can be successfully recycled – BUT – Sorting the waste out at the end of a day's DIY or Building can take ten times longer than actually doing the job.
This is why builders use skips. All of the waste goes into one place and it becomes the Skip Companies responsibility to deal with it at the other end.
However, skips are large, very large. They are also very heavy and where they are placed is where they stay until collection.
This is fine for most building sites but not quite so convenient for you, at home, with a small front garden and driveway space only large enough for your car.
The clever people at Hippo Waste recognised this problem many moons ago and introduced Hippo Bags.
Available in three sizes, all lightweight, but very strong, and fully recycled, in lots of circumstances, the Hippo bags offer a sensible and far more versatile solution to removing all forms of waste from your home.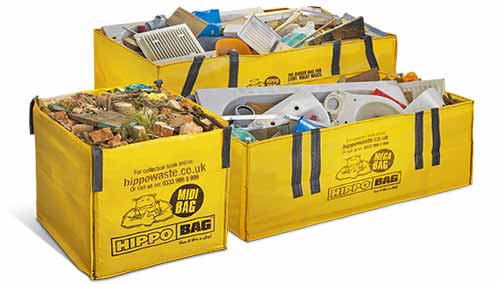 On site test of the Hippo Bags
After chatting to Hippo about their bags we got them to send us all three sizes. The bags were delivered in one day, just as it says on the website and we believe Hippo when they say this is the norm – 1 working day when ordered before 12 noon that is.
Total capacity of the Hipposkip is 3.5 cubic metres or 4.5 cubic yards, enough for two large armchairs, 2 cookers, a washing machine and a tumble dryer. Honestly! Even after that lot there's room for two or three filled bin bags.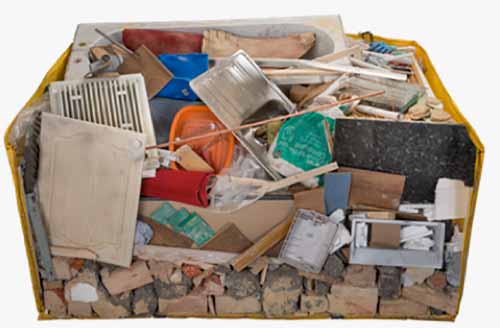 Next we hit the Megabag; a great sized bag for ordinary home use. It measures 180cm x 90cm x 70cm (1.2 cubic metres or 1.5 cubic yards).
The beauty of this bag, and in fact all of the bags, is that if you are careful about loading them you can get some rubbish in them from one part of the garden and drag the bag to the next location to load some more. Try that with a skip!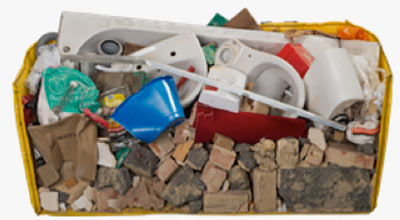 The Mega Bag and the Midi bag, below, can be filled to the brim with heavyweight materials such as rocks, stone, soil, concrete and rubble. So don't worry about the weight limit on these two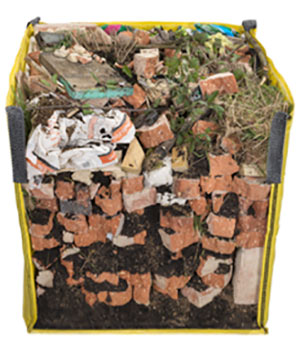 As you can see from the video, we used all three bags in different ways and each time the bag scored points over a skip. We were able (if not over-filled) to drag the bag to where it was most useful which saved many miles of walking and barrowing that we get used to with a skip. We were genuinely surprised at the volume of rubbish we could get into each bag.
The bags unfold easily and by folding down the sides of the bags you can get them to stay upright without losing their shape. Unfold the sides a bit at a time as you fill each bag, placing items rather than just throwing them in, and you'll be able to get all of your rubbish in easily.
How and where can I get a Hippo Bag?
You can go online to Hippowaste and choose your bag. You will be able to either buy the bag only, or buy the bag and pay for a later collection together.
If you choose the bag and collection option you have a full 6-months to ask for it to be collected. Compare that to a skip where your charge only usually includes 1 months rental.
Alternatively you can buy a Hippobag at any one of the above DIY brands.
What happens when my Hippo Bag is full?
If you buy your Hippo Bag from the Hippo Website you will get the chance to pay for a collection at the same time. You do not need to book the day or time for the collection.
When you are ready just give them a call and they will come and pick it up. You do not even need to be there.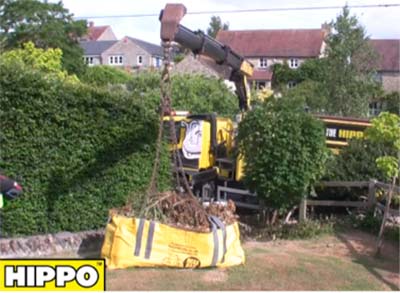 When you buy a Hippo Bag from anywhere other than the Hippo Website, you will need to book a collection with Hippo themselves.
You can do this by calling 0333 999 0 999 and arranging a collection. Over 90% of collections are made within 3 days of booking. Again, compare that to many skip companies who (because you have already paid) seem to be in no rush at all to pick your skip up when you are done!
How good are Hippo Wastes green credentials?
Every bag picked up by Hippo is taken to a waste transfer station. These stations are regulated and authorised. Hippo state that over 95% of the rubbish they collect is diverted from Landfill. That's impressive!
Hippo themselves have registered waste carrier status certified by the Environment Agency and a whole section of their website is given to explaining how the waste is disposed of. This kind of transparency has to be applauded.
Their vehicles are fuel efficient and a special team plan the lorries routes using optimisation software to reduce their carbon footprint.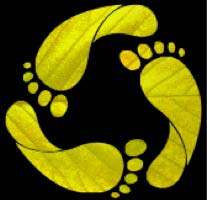 Are there any down sides to buying a Hippo Bag?
Everything about Hippo Bags impressed us but one point to note is that, for collection, each bag has to be left within 4 metres of the highway.
This is not usually a problem but be aware that the jib on the Hippo lifting arm can only reach so far. It also needs to lift the bag quite high to get it over the sides of the lorry so make sure there are no overhanging cables which might obstruct the lifting arm operation.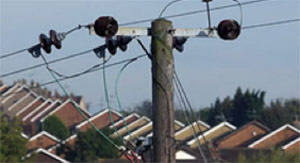 What can't I put into a Hippo Bag?
As with skips and even domestic waste tips, there are a few restrictions on what Hippo Bags can be used for. These are fully detailed in an excellent FAQ section on their website but in short you will not be able to have the following items collected if they are in your Hippo Bag.
The list of cans is infinitely longer than the list of cant's and each one of them is also prohibited in skips and local waste depots without special payment.
Asbestos
Batteries
Clinical Waste
Corrosive Substances
Explosives
Fluorescent Tubes
Food Waste including uncooked meats
Gas bottles
Human/Animal Waste
Irritants
Large Tree Roots
Liquid Waste (including oil and paint)
Mattresses (incur a surcharge)
Motor Tyres
Oily Rags & Motor Parts
Paint Tins (unless lids are removed, tins are empty)
Powders (such as cement, sawdust or gypsum)
Sharps (needles)
Sodium Lamps
Televisions & Computer/Laptop Screens
Toxic Substances
DIY Doctor's opinion of the Hippo Bags
I have to say that, because you can easily reach into a Hippo Bag, which you can't do with a skip, that it was absolutely stunning how much you could get into each bag simply because you can reach over and place each item, rather than just throwing it over the side. This means every single bit of space can be used and every ounce of value taken from the bag.
Delivery was prompt and efficient and the collection of each bag went without a hitch. The bags themselves are strong and there was never any danger (despite being filled with all sorts of builders rubbish) of the bag splitting or the seams giving way.
The bag delivery was so quick we weren't actually ready for it and each collection was seamless. The drivers knew their job and vehicles brilliantly, they were gone in minutes.
All in all we were really impressed with Hippo Bags. They are versatile and, because of the three size options easily avoid the wasted space scenario which so often happens with a skip.
As a company we will definitely be using them again and, as individual home-owners we have no doubt at all that sooner or later each of us will be looking at a Hippo Bag in the garden. 5 stars!
The Doctor's Rating
Reviewed by: Mike Edwards

(5 out of 5 stars)