If you love gardening or you want a stylish garden but Chelsea is beyond your reach you can apply for funds for a garden makeover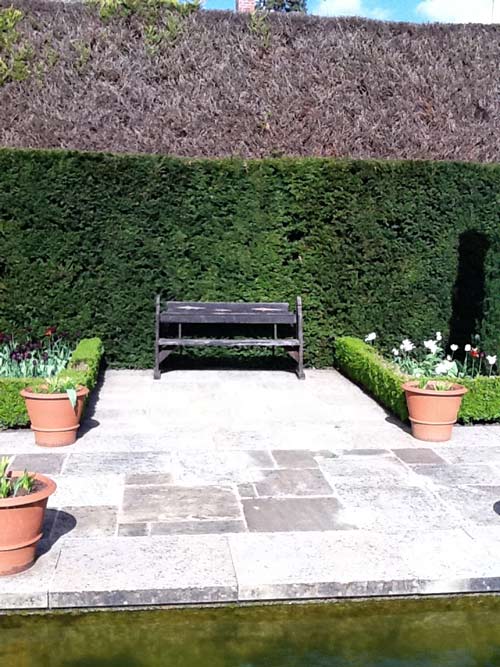 Win a grand for your garden
The Garden Makeover competition to win £1000 is open to any gardener who is in need of a money prize to kick-start their garden landscape ideas, rather than a Chelsea medal
If your garden is a bit of a disaster and you are planning a garden makeover you can head over to
DIY Doctors Gardening Section for some ideas.When you have your plan for your dream garden
you can enter it into MyBuilder.com's £1,000 garden makeover competition, which will then go to the public vote.
Ryan Notz CEO of MYBuilder.com explains
"At MyBuilder, we're passionate about helping homeowners find the right tradesman. It's upsetting when we come across homeowners who don't have the means to hire a tradesman, so we feel it's our duty to help out when we can. The hardest part is choosing a winner, which is why we've enlisted the public to vote."
If you want some gardening ideas DIY Doctor has planting ideas for modern gardens, vegetable gardens and gardening for wildlife in our Gardening Section, and here are some ideas to get your creative juices flowing:
For the contemporary garden how about building your own home Cinema, which is a great idea if you like to use your garden for entertaining.
Or if you are considering a landscape garden project what about a rockery? There are ideas for building and planting your rockery garden. Alpine plants are generally easy to care for and building the rockery will help to overcome problems with garden drainage. Some thing competition hopeful Lisa Marie from Sandbach, Cheshire reconises all to well, following the floods last summer.
"Ever since the bad rain we had at the end of last year our garden has been a mud bath. We have 3 children under 5 and as we live on a main road they can't play in the front garden. We have run out of cash to do anything with it…" Lisa Marie – competition hopeful
If you want a productive garden our gardening section also explains how to build raised beds which are great for vegetable gardening and for gardeners who have reduced mobility.