Biomass Boilers and Stoves – The Basics
In terms of renewable energy, biomass is plant matter such as wood that can be used directly as a fuel or can be converted into biofuels. Plant biomass is a renewable fuel source because it can be replaced quickly simply by growing more – it can in theory be produced as fast as it is used up. This means that burning biomass has a far lower environmental impact than burning fossil fuels such as oil.
Biomass boilers and stoves burn dry organic matter such as logs or wood pellets to produce heat and hot water. They are more efficient than solid fuel, oil or electric systems and so can save you money on your energy bills if you are currently using one of these systems – estimates suggest that you can save as much as £580 a year.
You can also qualify for a one-off payment of £950 towards the cost of installation through the government'sRenewable Heat Premium Payment Scheme, and may qualify for further payments for the heat you generate using the system through the government'sRenewable Heat Incentive. Your system may also be eligible for financing through theGreen Deal Scheme which provides an up-front loan for the installation costs. This is then paid back through your energy bills using the money you have saved by using the system.
How Biomass Boilers and Stoves Work
Traditionally wood and other biomass has been burnt for heating and cooking purposes, however this was very inefficient. In an open fire the draught in the chimney sucks warmed air out of the room to fuel the fire with oxygen, meaning that most of the warmth created is lost up the chimney.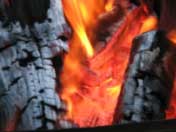 Modern biomass stoves and boilers are a huge improvement and convert around 70% of the fuel into useful heat, as opposed to around 40% with an open fire. Some pellet stoves can reach 90% efficiency, and are sophisticated enough to have controls – thermostats and timers – that operate in a similarly automated way to a modern fossil fuel boiler.
There are two different biomass heating systems:
Boilers: These are only used to heat water and are connected to your hot water and central heating system.
Stoves: These are standalone and are usually used to directly provide heating to a single room rather than the whole house. They can have a back plate attached to them so that they can also heat water.
Three types of fuel are commonly burnt in these systems:
Logs: These are cut from a tree and left to mature for a year before they can be used. They are widely available but fairly bulky.
Wood chips: This is a waste product from saw mills that is not usually burnt in domestic systems.
Wood pellets: Wood pellets are produced from timber waste, diverting it from landfill. They are compressed and treated to make them denser and reduce their moisture content. This means that they are easier to store and that they burn with a consistently high efficiency.
Other fuels such as straw, sawdust and grains can also be used. Whilst logs will have to be loaded into the system manually some systems have a mechanism that can automatically feed pellets and chips into the burner.
Installing Biomass Fuelled Heating
If you currently have a central heating system a biomass boiler should be suitable for your home, though it is wise to get as much advice as you can on different models from your installer. Make sure your system is installed by a HETAS accredited installer, who should also be MCS accredited if you want to be eligible for the government's Renewable Heat Payments. If you are applying for Green Deal finance you will have to get your system installed by a Green Deal qualified installer.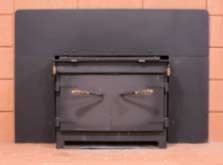 Biomass heating Installation Checklist
You should think about the following:
Whether you want a stove or boiler – Only boilers and stoves with a back plate (which allows stoves to heat water) are eligible for funding through the Renewable Heat Premium Payments and Renewable Heat Incentive, though all biomass heating systems are eligible for the Green Deal.
Your home's insulation – The efficiency savings of your new system can be maximised by ensuring that you have installed roof and wall insulation.
Existing heating fuel – You could save around £280-£300 on your annual heating bills if your current system is coal or oil fuelled, with those replacing an electric system saving around £580 a year. Homes currently using a gas system will see a lower saving. This is why homes on the gas network do not qualify for a Renewable Heat Premium Payment; however homes on the gas network may be eligible for regular payments for heat generation through the Renewable Heat Incentive scheme which will be implemented in Summer 2013. Homes with a gas system also qualify for the Green Deal.
Space to store your fuel – Wood can take up a lot of space. You will need to make sure you have a large dry area not far from your supplier's delivery point to avoid having to carry the wood far. If you have to build an outside building for this purpose it will be subject to the same planning guidelines as any extension work.
Ventilation – The system will produce smoke which needs to be removed via a flue or vent. A lined flue can be installed into an existing chimney inexpensively.
Planning Permission – Is relevant in any of the following situations:

the flue in your system measures a metre or more above your roof height or
your home is in a World Heritage Site or conservation area and the flue is planned to be installed on the main or side elevation, where it will be visible from the road or
your home is a listed building

Safety Regulations – It is essential that you comply with building and safety regulations. You can ensure this by using a HETAS accredited installer. Normally the regulations will only be problematic for more unusual homes. You can find out more information by visiting the following sites:
Smokeless Zone Areas – If your neighbourhood is in a smokeless zone you are only allowed to burn wood in some appliances. Find out if your house is in a smokeless zone in the DEFRA website.
Installation Time
The installation time for a biomass heating system varies and will depend on the size of the system. You could potentially save a significant amount of money on your installation bill by combining the installation with other building work and because of this the installation time will depend on this also.
Biomass Heating Installers
It is important that you use an MCS accredited installer to install your wood fuelled heating system if you wish to qualify for the government's Renewable Heat subsidies or a Green Deal installer if you wish to apply for Green Deal financing instead.
A log stove will cost around £2000 including installation, with a pellet stove costing around £4,300. An average sized pellet boiler with a feed mechanism will cost around £11,500 including the installation cost, flue and VAT at 5%. If you want to spend less money on a boiler system the manually fed log systems are slightly cheaper.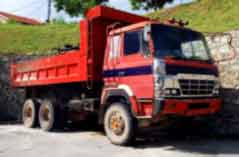 Biomass Heating System Fuel Costs
The cost of pellets varies significantly with the quantity you are purchasing. If you buy them a few 10-15kg bags at a time they will be more expensive, whereas if you can store several tonnes of pellets delivered by a tanker you can pay as little as £190 a tonne.
The costs for logs are also variable. In general, they're cheaper than pellets but costs depend on local stockist's as transport costs are high. To find a fuel stockist in your area visit either the Log Pile or Big Barn websites.
Biomass Heating Maintenance
Whether you have a stove or boiler you will need to empty the external ash from the system regularly. This will usually be once a week and not more than once a day. In terms of the ash inside the system, some systems are self-cleaning, but if the system does need to be manually cleaned you will need to shut the boiler down to do this.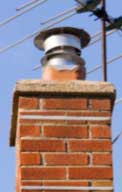 The flue and chimney will also need to be swept to remove soot. You should get this done at least twice a year, at the beginning and end of the heating period. You will need to get your whole system checked every year, which should cost around £100.
The Benefits of Biomass Heating
You could save as much as £580 on your heating bills every year, though the amount does depend on which fuel you are using in your current heating system. You could also get a one off payment towards installation costs of £950 through the Renewable Heat Premium Payment Scheme and regular payments for the heat you generate through the Renewable Heat Incentive if the pump is fitted by an MCS accredited installer. You could also qualify for a loan through the Green Deal scheme which you repay through your energy bills using some of the savings you have made, though these payments include interest so you will make a bigger saving by paying for the installation yourself. There are additional benefits:
Reduce your carbon footprint: Biomass is a carbon neutral energy source. This is because when it's burnt it releases the same amount of carbon dioxide as it took up as a plant when growing. The preparation and transportation of the fuel does generate additional carbon emissions, but these can be reduced if you're buying from a local source.
Reduce landfill waste: Wood pellets are made from timber waste that would otherwise have gone to landfill, reducing wastage and methane emissions.
Protection from oil prices: By using a biomass system you no longer rely on oil for your heating, meaning that any increase in oil prices will not affect your heating bills nearly as much as with a traditional system.