In the DIY world there are hundreds of jobs to do around the home. Even for professional builders it is too expensive to own every tool to do every job properly and we must stress the importance of having the right tools for the job.
We are sure many of you have been in the position where you have tried to tighten a nut, or undo a screw and the tool, you are using is just, only just, the wrong size…..Whoops, it slips off and not only have you got sore knuckles but you have damaged the head of the nut or the screw and the job now becomes impossible…
Absolutely crazy when you consider the cost of hiring tools is absolutely minimal compared to the time it saves and the satisfaction it gives when a job is done properly.
Sanding a timber floor is a very popular subject on the DIY Doctor. Literally hundreds of you, every week, are pulling up old carpets to get a new look to your room. We have received more questions than we care to calculate about how to sand out the wave effect created when the wrong type of floor sander is used or the hire shop have not bothered to give instructions on how to use it.
The correct floor sanding tools are essential as is the correct knowledge on how to use specialist tools such as the parquet floor sander, belt sander, edge sander or older type drum sander.
In respect to this and the hiring of floor sanders, ensure that the hire shop gives you a good introduction on how to use correctly use your chosen floor sander, any basic maintenance tips, how to clean it and more importantly how to change the actual sanding element (e.g. belt, drum or pad).
Every single job in the building Industry needs some thought. Just because it is one of the very few Industries where doing it yourself is considered the "norm" (You would not even think about taking your computer to pieces if it blew up) most of the projects involved need some level of skill, application and above all the correct tools.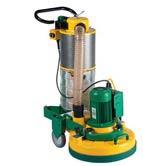 They are too expensive to buy for 1 or possibly 2 rooms so hire them. Your local hire shop will have a selection of machines which are well maintained and the best (and newest) for the jobs you have to do.
Take a look at the images to see the various types of sander available.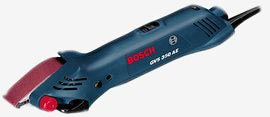 Corners sanders are available, as are hand held edge sanders, larger edge sanders, trio sanders, belt sanders and drum sanders. Floor buffers are also available after you have applied a finish to your newly sanded floor. See our timber floor finishes project for more advice on this.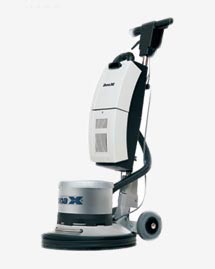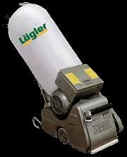 It is never free to get a perfect job. At DIY Doctor we have many years experience of answering your pleas for help when a job has been messed up because of a great idea gone horribly wrong because the correct tools have not been used.