Barn conversions are generally more expensive to build than new houses because, constructed entirely outside of any building regulations, they almost always need major structural alterations to comply with the modern day regulations.
Although zero rated for vat purposes, barn conversions are not exempt from any other legislation covering construction in this country. Major work is needed, in the majority of cases, to meet insulation standards and it is unlikely that any existing agricultural roof will meet either the insulation requirements or the structural stability needed to comply.
Old timbers found in barns are very often too badly damaged for conventional scarfing or splicing repairs. However it is now possible, using advanced resin bonding techniques, to repair most structural timbers including shakes, splits, lintels, beams, wallplates, joists and rafters. Click through to Property Repair Systems for some wonderful repair technology. You can also ring them for free technical advice on any forms of timber treatment including wet and dry rot, timber splits and shakes, beam, joist and rafter repairs with or without removing the ceiling!! More dry rot info can be found here.
Main services which are not likely to run very close to the building and roads, pathways and drives, because of the original use of the building, are very often required.
Notwithstanding the above, a completed barn conversion, in the correct setting, is a beautiful sight and affords the builder and owner an immense sense of achievement and pride on completion.
Take a look below at some photographs of a barn conversion that Diydoctor was privileged to be able to help with. Follow the link through to the owners site (below), where a photographic diary records the various stages of the build. The owner, Julian Tudsbery, will be pleased to answer questions relating to this conversion, by email, from his site.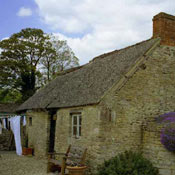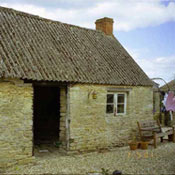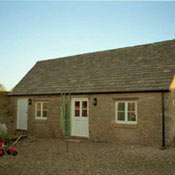 Useful Resources
Specific information regarding repairing splits and shakes
Specific information regarding roof truss repairs