This section is where we put the background reading that is helpful to understand, or to get a quick refresher on, before starting a DIY project. We have a really useful calculator for making sure that you order the correct amount of materials like sand for your project.
If you are looking for specific information about the Building Regulations, what you are allowed to do, and how you should it, then you should have a look at our section all about Building Regs.
It is important to mention safety when you are doing any form of DIY and we have a range of safety information that you will find useful in our Safety section.
How to Ensure that You Order the Right Amount of Materials
Ordering materials for any DIY or Home Improvement project can be expensive. If you are doing a selfbuild a mistake could leave you with thousands of pounds of excess materials or heart breaking delays while you get more materials in.

Getting this right isn't easy, and even professional builders will take great care with this, even though they will probably be able to use most excess materials on the next project. Here are a few tips to help you get it right:
Measure, Measure, Measure
Triple check your measurements and calculations. We have useful calculators for many of the hard things to work out: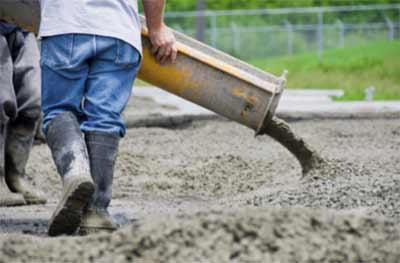 How to Buy?
If you are not a professional builder regularly buying materials from various merchants, with a finger of the changing prices this can be difficult. There are really only a few  options that you will have:
Contract with a sole merchant; They will then know you will be purchasing enough to give you a suitable discount. You will win on some things, mainly time, and lose on others where with a little shopping about you could save yourself some money
Purchasing yourself; If you shop around between merchants you will get better rates on various things in one than you will in another. You wont have the leverage to ask for larger discounts, and it will take to a lot of time, but this will be the most cost effective way to get your materials
Blended approach; In reality you will have to do some shopping around for some materials even if you have a sole merchant because they might not carry everything you need. There may be large (cost) items that it is worth the extra time shopping about for
Buy from source; for some materials you might be able to buy from the manufacture or producer, particularly if you are buying enough. This is not always easy and generally very time consuming. Architects, Structural Engineers and Builders will be able to put in touch with suppliers. Remember that you will not have all the same benefits, such as guaranties and delivery assistance, that you will get from the merchant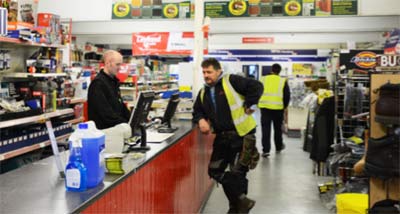 Ordering Check List
There are some key considerations that you need to quickly run through when ordering. Here are some of the most important:
Access – will the materials be able to get to your home or site. Make sure you know what type of vehicle is coming and that it is allowed where you need it
Unloading – Will forklift trucks or cranes be needed to unload the lorry. If so you need to ensure that they are there, or face delays and probably added cost
Lead times – There will be lead times for materials. Make sure you have an idea of these because if you have to rush to get something you're never going to get it at a good price, or worst you might hold up the project
Checking deliveries – Make sure that you or someone checks the materials when they arrive so that they are not just dumped. Make sure they are put where you need them
Records – Make sure that you keep a record of all the materials, including when and who delivered them so if there is a problem you can provide the evidence you might need
Storage and Security – Bulk ordering will save you on the buying price. But if you cannot store the materials where they will not get damaged or disappear this will not save you anything. Only get delivered what you can look after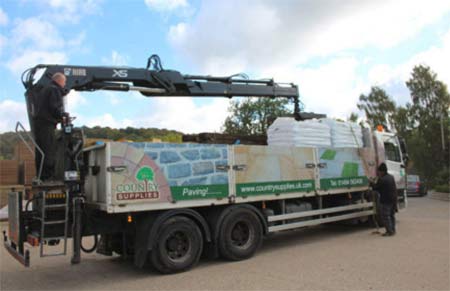 Negotiating
There is nothing to lose from asking for a discount. It is common practice in the building trade so they are used to it! Here are some tips:
Always ask, and with a smile. The worst that they can say in "No"
The more you are buying the bigger you "buying power" so plan your ordering so that you aren't buying little and often, but lots infrequently (if you can)
Compare quotes – most merchants tend to be fairly close so drive around and get quotes and ask them to beat them. They are competitive so will 9 times out of 10, especially if you tell them the amazing deal their competition is giving you
Quality – remember the trade off between price and quality. The cheapest materials might not be right for your project
If you are using a builder, they will often buy the materials for the project on your behalf. Don't be shy about asking him what mark up he's putting on these materials, if this is the way that you've both agreed to price it. He's unlikely to be bashful about charging here as this is an area he really has to work to earn his money – there's a lot of effort that goes into getting a good price and ensuring that the right materials can be delivered on time.