This section focuses exclusively on condensation. We explain in detail how it occurs because by understanding it better you will find it easier to cure it yourself in your home. Over and above condensation that you find commonly on walls, particularly in bathrooms and kitchens, we cover the tricky problem of condensation in double glazing and in cisterns.
Condensation can cause damp, but also damp can be caused in many other ways. We have a complete separate section which focuses on Damp and Mould, the many causes and solutions.
Damp and condensation often lead to issues with rot. We have another section which is all about Rot and Woodworm, where you can find all the information that you need for dealing with rotting beams, joist and other woodworm.
While not exclusively about condensation, Building Regulations Approved Document C covers aspects of preparing a building to prevent damp and improve ventilation to reduce condensation. This might be a useful source of further information if you are considering a larger project.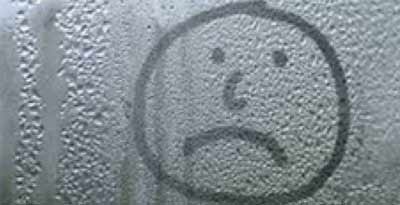 What is Condensation
We cover this on more detail in the projects above, but simply put:
Condensation is water which collects as droplets on a cold surface when humid air is in contact with it.
For condensation to form you need both these things; humid air and a cold surface. Take one away and your condensation problem is cured!
It is much easier said than done, but this is the gist of the problem. In the projects above we give you practical advice how you can do this yourself in your own home.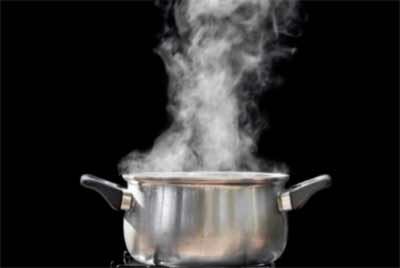 The Hazards and Health Risks Associated with Condensation
Condensation itself is not really a problem, as it is simply water that has condensed from the warm air onto a colder surface. The problem is that this water will stay on this surface or run down it; it's not going to evaporate.
Excess, unwanted water in the form of condensation can cause a range of problems. Here are some on the most common:
Unwanted puddles of water – It can be a pain mopping up puddles of water from windowsills or around the cistern. While this is not serious, it is inconvenient
Water damage – the unwanted condensation can cause water damage to woodwork such as sills or cause water-based paints to run or fade
Damp – Where condensation continues unchecked damp will occur. This will create larger problems that will need to be treated
Rot – where wood is continually left moist rot will eventually occur. This will require the timber to be replaced
 Mould – this is where fungi will grow in the damp and condensation. This is at best unsightly, and worst it can be a significant health hazard. The spoors from mould can cause breathing problems and disease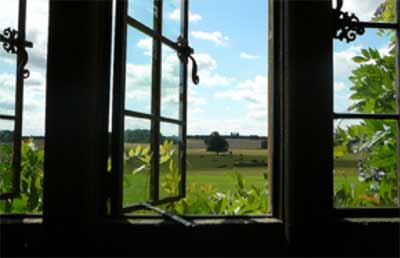 14 Top Tips for Reducing Condensation
Condensation is one of the major causes of damp and it can lead to much greater issues. Thankfully it is one of the causes of Damp that can be controlled most easily, if circumstances allow. Some simple changes to your life style can help reduce condensation considerably:
Here are some of the easiest to implement:
Open windows when cooking and washing, as this is when we create the most humid air and getting rid of it immediately will reduce condensation
Cook with saucepan lids – this will reduce the amount of steam or humid air created. It will also use less energy to cook your food, saving you money too!
Try and hang drying cloths somewhere ventilated and never over radiators. Ideally do it outside if you can so the moisture from the drying clothes never gets inside
Make sure the vents from washing machines and tumble driers go outside to take away all the moist air
Use the extractor fan in kitchens and bathrooms, particularly when washing and cooking. They might seem like they don't do much, but they will get rid of a lot of moist air
Gas heaters will create moisture, so the room needs to be ventilated when in they are in use
Plants will be a source of moisture so remove them if you have a problem with condensation. Cover fish tanks to reduce the evaporation
Close doors to kitchens and bathrooms when cooking and washing to stop the moist air circulating all around the house
Make sure air bricks (find out more about these on teh link above) and trickle vents are open and unobstructed
Wipe down surfaces and don't leave standing water in kitchens and bathrooms
Consider moving furniture away from walls (50mm should be sufficient) that are cold and prone to condensation. This will allow air to circulate and take the moisture away again
Fit insulation – this will keep walls and ceiling warmer so that water will not condense n them
Fit double glazing – this makes the inside pane warmer so that the water in the air is less prone to condensing on it
Consider mechanical ventilation systems which can heat your home and ensure a supply of fresh and dry air. Mechanical Ventilation and Heat Recovery (MVHR) systems can be very effective (more information on this can be found on the link above)