A contract which outlines the responsibilities of the Home Owner and the Builder is essential on any building work. If you have a builder lined up for a job on your home, but he is unwilling to sign a contract, then do not employ him.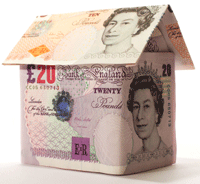 A well written, easy to understand contract will save you time and trouble every time. To make your job as successful as possible it is far better to understand every problem before it arrives. Good builders will be able to look at the drawings, look round the site and understand the possible problems because they will have seen them all before.
There still may be unforeseeable problems but as long as you can both agree that a) they really were unforeseeable and b) the cost of overcoming them, the job can move smoothly along.
To receive DIY Doctor's Desired Outcome Building Contract between Home Owner and Contractor , scroll to the bottom of this section to read the instructions.
This contract has taken two years of research and is written by Tradesmen. Our "Desired Outcome" contract offers the most simple but effective solution to every problem one could bump into during a Home Improvement project.
The best known of all Building Contracts is the JCT (Joint Contracts Tribunal) and this costs a minimum of £11.00. We believe our Desired Outcome contract is as good, even better than the JCT.
The majority of Builders and Tradespeople are honest guys who just want a fair days money for a good days work. A good contract should protect them as much as it protects the home-owner. However; there are any number of unscrupulous, rogue traders out there that will not think twice about landing a job by offering a very cheap price, then spending the next week "dreaming up" a list of extras, or additional "unforeseen problems" for which they will charge an arm and leg to overcome.
With the right contract and some foresight, Builders and Homeowners can contract to each other in a way which allows the project to move smoothly to a mutually satisfactory completion.
Here is one simple article from our extensive contract. The simplicity of this one statement reassures everyone who reads it. It may be blindingly obvious, but how many of us have complained about ordinary things not working properly but been unable to get any kind of help because the problem cant be pinned down to one thing.
Article 8.3 from DIY Doctor's desired outcome project:
Every material and product used during these works will operate in the way intended by the manufacturer. Manufactures recommendations for use will be followed at all times. Where a particular product or material is recommended to work alongside any other product or material, a similar product or material may be used providing it is of the same quality and its manufacture is intended to fulfil the use to which it is put by the workforce above. Materials will always be of a satisfactory standard for the work required.
To receive DIY Doctor's Desired Outcome Building Contract between Home Owner and Contractor click on the link above or to the right:
Simply add your name and (if you wouldn't mind) the first part of your postcode and click send.
The first part of your postcode allows us to chart which part of the Country you are from. This information is useful to us as we can compare it to the amount of building materials and tools sold in that area and draw up a map of the UK's busiest DIY and Building locations. This then allows us to help DIY Stores ensure they are carrying products most likely to be needed in any given area.
For part two of the below video on using the Desired Outcome Building Contract click here.