Building materials are not cheap but so much gets thrown away at the end of a project because most people have absolutely no idea what to do with them…. It makes sense therefore to spend as little as possible on them!
Cheap building materials are a very rare commodity in the DIY world. House builders are able to buy cheap building materials because of discounts available when you buy in bulk. This facility is not available for a small amount when completing a project at home…. Until now…. Cheap building materials are now available in just about any quantity.
DIY enthusiasts can make their budget go further buying building materials online from one of the many online suppliers out there. Many also supply labour for the jobs you have no wish to tackle yourself.
Take advantage of getting a great deal on the materials you need from the compfort of your own home  with many online companies supplying all the materials you will need whether it be fixing a split pipe of building an extension. Many companies will also offer delivery right to your door!!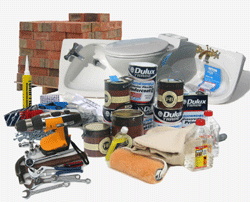 By purchasing online, you may be able to:
Purchase smaller quantities of building materials usually sold in bulk
Negotiate price and terms of sale
Find products and supplies locally
Enjoy speed and simplicity that a great many online sites now offer
Enjoy anonymity of armchair surfing, examining materials, technical specifications and sizes before contacting the seller
With building materials accounting for around half the cost of a building project, make sure that you get more for your money.
Can't find what you are looking for? Struggling to replace matching bathroom tiles? Need a specialist piece of equipment Looking for a particular piece of Architectural salvage? Contact one of the many online companies to get the help you need.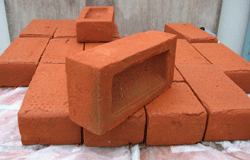 Don't skip it, Recycle it!!
Because of an increasing shortage of Landfill space, the building industry is under increasing pressure from the Government to operate in an environmentally sustainable manner and adopt recycling waste procedures.The construction industry outlines that 20% of wastage on a site can be saved / reused. If the top 2,000 Contractors sold one half of their reusable waste, the DTI estimates this would generate a figure in excess of £100 million. With that in mind, reduce waste by ordering exactly what you need and help to keep wastage to a minimum.