Important new changes have taken place in Great Britain and the Isle of Man gas industry recently. The previous CORGI (Council for Registered Gas Users) scheme has been replaced by the Gas Safe Register.
This is intended to ensure that all persons carrying out work involving gas are properly qualified and technically competent.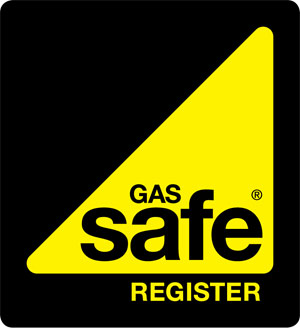 Gas Safe Registered Engineers
Individual gas engineers must be registered with the Gas Safe Register by law and firms must also be registered. All engineers are issued with a Gas Safe Register ID card and they should show this to householders before starting work. This applies to all domestic and most industrial work.
When it comes to check the credentials of an engineer, not all registered engineers can carryout all jobs, some will only have specific qualifications to do certain jobs.
The jobs they are allowed to carry out should be on the back of their Gas Safety Register ID card (see sample images below).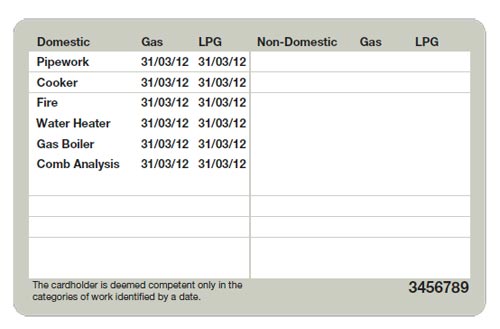 The Gas Safe Register should be your go-to place to check any individual engineer or company before you invite anyone into your home to carry out work on your gas system. The Gas Safe Register site also supplies a service whereby you can find registered gas engineers in your local area, check engineers and also check a gas related business – this service can be found here.
Home Improvements Using Tradesmen Involving Gas
If you are planning or involved in a home improvement project that involves some gas work such as remodelling a kitchen or work that could involve moving gas pipes such as a loft conversion then you will need to make sure that the tradesman carrying out the work is either gas safe registered themselves or is going to subcontract this part of the job to another tradesperson that is.
According to the gas safe site, over 100,000 home improvement jobs that were carried out resulted in unsafe, illegal or downright dangerous gas work and in pretty much all cases the homeowner assumed that the tradesman or project manager would ensure that this part of the job was undertaken by the appropriate person when infact they had either bodged it themselves or contracted it out to a "mate" with some gas knowledge. In either case the work was illegal and unsafe.
With this in mind please ensure that you check the following:
Ask your builder or tradesman for their Gas Safe Register ID number and check it on the gas safe website
When project managers are involved, ask them to supply ID numbers for any/all tradesmen they are being employed for gas work and check them using the method above
If, after the installation of your gas appliance or completion of any works, you suspect that the work has been undertaken in an unsafe manner then you can request a free check of your property. Information on this can be found here.
A worthy point to note in respect to the above is that if you have a new heat producing appliance installed such as a boiler for example the installing engineer should then notify your local authority on completion as each engineer in responsible for their compliance with building regulations.
If your engineer does not notify the local authority and later down the line it turns out that the appliance is the cause of the fault then you, as the homeowner, are responsible. This again highlights the need for you to ensure your chosen engineer is fully on the ball and doing their job to the fullest degree. More information on this can be found here.
DIY and Gas Installation
In answer to the hundreds of questions we get about DIY gas installation we can state the following.
There is no law to say you cannot do a gas installation yourself providing (under the law) you are competent.
Competent, in this situation however, means you are able to check your installation for any variance in gas pressure from before and after an installation together with a complete understanding of how to check any fitting and/or appliance for leaks that could cause explosions and unwanted or dangerous emissions such as carbon monoxide.
This use of the word "competent" disqualifies most home owners or tenants from DIY gas fitting and any form of gas work and furthermore, without an engineers safety certificate it is almost certain that your home insurance would not pay out in the event of anything going wrong.
According to the Gas Safe Register site the only gas work you are allowed to carry out yourself is that which is stated in the user instructions that accompany a given appliance e.g. a new cooker, boiler etc…. Outside of what is stated in the user instructions should not be touched or attempted by the home owner.
Also stated is that you (the homeowner) should not carry out any work that results in the disturbance of a gas carrying or supply component e.g. a gas supply pipe.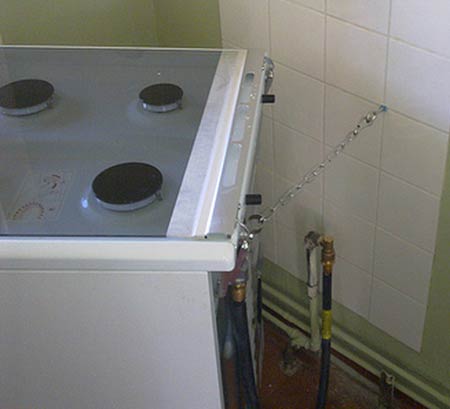 When it comes to DIY gas, the real message here I guess is that if you are in any doubt what-so-ever e.g. you are not currently a gas safe registered engineer or ex-professional registered gas engineer with the necessary skills and knowledge to carryout a job to the letter of the law then leave it to the professionals!
Gas Safety Information for Landlords
Landlords and property owners involved in letting flats, houses and holiday accommodation for rent have a legal obligation to comply with laws dealing with gas safety.
Rental property types include:
Residential properties including housing association and local authority housing properties, private rental properties, hostels and co-operative housing properties
Holiday accomodation including cottages and flats, caravans and chalets and also narrow boats
Rental of rooms in private houses, bed and breakfast and hotel accommodation and also room rental in a bed-sit
When it comes to the landlord's responsibilities for rental properties that feature gas appliances, these can be summarised as follows:
Maintenance: Any and all gas appliances including all pipework and flues (where fires are concerned) should be services at least once a year or in accordance to manufacturers guidelines. In some cases an engineer may recommend that a certain appliance is serviced or inspected on a more regular basis e.g. several times a year
Annual Check: An annual or 12 month gas safety check should be performed on all and any gas appliance (including flues) to ensure their safe to use
Inspection Records: The above annual safety check must also be provided to any residing tenant within 28 days of the completion of the inspection. The safety check also needs to be supplied to any new tenants before they move in. It is also the landlords responsibility to keep a record of these checks for a minimum of two years
For more information or clarification on the responsibilities that a landlord has to a tenant when it comes to gas appliances and safety, see here.
Additionally, annual insection checks don't just apply to landlords. If you are a homeowner and you have gas appliances you should also have these inspected at least every 12 months to ensure they are safe to use.
The Gas Safe Register
One of the aims of the Gas Safety Register is to raise public awareness of the danger of carbine monoxide poisoning and to prepare and maintain a list of qualified gas engineers and firms so that the public receives better protection against the activities of unqualified persons. The scheme is run by the Capita Group on behalf of the Health and Safety Executive.
The public are strongly advised to fit a carbon monoxide alarm that emits on audible warring if carbon monoxide is detected.
This is necessary because this gas cannot be seen or smelt so an alarm is the only method of receiving a warning of its presence.
No matter how skilled in DIY activities members of the public may be, they should never attempt to carry out work involving gas but should get in torch with a Gas Safe Registered engineer.
Please see the Health and Safety Executive guidelines at www.hse.gov.uk/gas/index.htm
HSE Gas Safety Advice Line: 0800 300 363
Transco operates the national freephone 24-hour gas emergency service – 0800 111 999. Anyone who thinks they smell gas, or is worried about gas safety, can call this number free of charge, any time of the day or night.
A Transco engineer will be sent to make the situation safe. There is no charge for this emergency visit.
You can watch Part 2 of the below video on How heating works in your home here.